"Well, that's kind of scary," said Richard Eckstrum, South Carolina's comptroller general.
Hanging over all of this are two threats. The first was written into the law, saying that if states miss a deadline or don't spend the money fast enough, they lose the cash. The second was delivered by Vice President Joe Biden, who said last week that if states misspend the money, "don't look for any help from the federal government for a long while."
Yet figuring out how to spend the money correctly isn't easy. For example:
-The Housing and Urban Development Department is offering $1.5 billion for homeless prevention, but there's confusion over who qualifies.
-Governors are required to report how many jobs are being saved or created, but there has been no explanation of how to count them.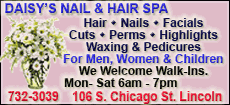 -The Energy Department is giving out money to make homes energy-efficient, and the work must begin soon, but there aren't enough trained workers for all the remodeling jobs.
When Washington tries to spend a lot of money, spend it quickly and spend it responsibly it usually succeeds only in two of those three goals. Federal aid after Hurricane Katrina was wasted on temporary house trailers and fraudulent assistance applications. Some of the government loans rushed out to help small businesses recover after the Sept. 11 terror attacks went instead to a radio station in South Dakota, a motorcycle shop in Utah and more than 100 Dunkin' Donuts and Subway franchises.
The Obama administration is working to prevent such stories about the stimulus bill. Governors, meanwhile, are making some tough calls.
California, for instance, is counting on at least $10 billion from the stimulus to stabilize its budget. If it comes up short, it probably will need to cut $1 billion. That decision needs to be made soon. But right now, there's no way to know for sure how much the state will get.
"There's mass confusion still at this stage," Gov. Arnold Schwarzenegger said.
At a conference for state officials at the White House complex last week, a representative from Utah asked Obama's budget officials what data they would be required to collect from contractors. He was told to expect an answer within the next several weeks.
But the governor was preparing to sign a contract. Should he delay the project?
There were more questions than answers at the conference, where representatives from 49 states assembled to learn more about the stimulus money. Idaho is restricting travel by state employees and didn't send anyone.
Why haven't the feds produced a comprehensive list of deadlines and rules? What did Congress mean by "permanent" when it ordered permanent changes to state unemployment insurance? Will all federal agencies collect the same data or will each agency set its own rules?
And how, exactly, are states supposed to track and report all this spending when there's no money in the law for tracking or auditing?