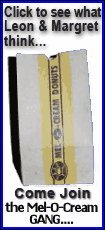 Fritzl has pleaded guilty to incest and false imprisonment, but is contesting negligent homicide and enslavement charges and has acknowledged only partial guilt on rape and coercion charges.
He was charged with homicide in the death of an infant -- a male twin born in April 1996 -- who prosecutors say might have survived with proper medical care.
Police say DNA tests prove Fritzl is the biological father of all six surviving children, three of whom never saw daylight until the crime came to light 11 months ago.
On Tuesday, jurors planned to view more of the videotaped testimony from the key witness against Fritzl -- his daughter Elisabeth. Now 42, she was 18 when he allegedly imprisoned her in the cramped, windowless cell he built beneath the family's home.
Fritzl could spend the rest of his life in prison if convicted of homicide. He faces up to 20 years behind bars if found guilty of enslavement, up to 15 for a rape conviction, and one year for an incest conviction.
Reporters were not allowed into the courtroom Tuesday morning, and were expected to remain excluded until shortly before the verdict, which could come as early as Thursday.
In her opening statement, prosecutor Christiane Burkheiser said Fritzl refused to speak to his daughter during the first few years of her ordeal, coming downstairs only to rape her. Burkheiser said the rapes sometimes occurred in front of the children, and she described Elisabeth as a "broken" woman.
Fritzl's lawyer, Rudolf Mayer, said he did not think anything unexpected would happen in the coming days.
"The facts are relatively clear ... there can't really be any surprises in a situation that has already been cleared up," Mayer said.
He said Fritzl answered all the court's questions during closed-door proceedings Monday afternoon.
"I certainly think he was cooperative," Mayer said. He declined to provide details, citing Austrian law.
Before the trial wraps up, the eight-member jury will see prerecorded testimony from one of Elisabeth's brothers, Harald.