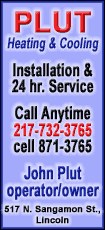 The explosion just after midnight Monday shattered windows at the station in Bogexi, a town in the predominantly Tibetan Ganzi prefecture, said Liu Xiaojun, a police official.
The building was not yet occupied and an investigation was under way, said Liu, who works at the public security bureau in Batang county, which oversees the town. Batang, in Sichuan province's far west, is about five miles (seven kilometers) from the Tibetan border.
The state-run China Daily newspaper blamed "terrorists" for the blast, but provided no other details.
Ganzi, a rugged, deeply Buddhist region filled with monasteries and nunneries, is known for its strong Tibetan identity and has been at the center of dissent for years. It saw some of the most violent protests last spring.
The unrest last year in Lhasa was triggered when monks staging a peaceful commemoration of the aborted March 10, 1959, uprising were blockaded by police. It spread to three other provinces in western China -- Sichuan, Gansu and Qinghai -- and was the most sustained and widespread Tibetan uprising in decades.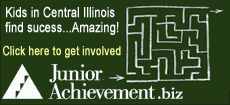 China responded by flooding the region with troops, and Tibetan rights groups reported that many monks and nuns were detained or arrested and monasteries were put under tight watch.
Beijing has said 22 people died in the rioting in Lhasa and its suburbs, and blamed the Dalai Lama, the revered Tibetan leader, and his followers for the "beating, smashing, looting and burning incidents."
It has acknowledged deaths in clashes elsewhere, but never provided a total. The Tibetan government-in-exile in India says 220 Tibetans died and nearly 7,000 were detained.
Last week, officials said they received an emergency notice from Sichuan's provincial government to seal off the town of Kangding to foreigners, the last corner of Ganzi to remain open.
It was one in a series of stringent security measures Beijing imposed while trying to head off trouble ahead of the anniversaries, including chains of checkpoints for vehicles and increased police and paramilitary patrols in towns.
So far, it appears that major demonstrations have been prevented. Small pockets of protests, however, have been reported by Tibetan rights groups in recent weeks.
Most could not be independently confirmed because communication is spotty in those areas and residents who are reached will not talk for fear of official retaliation.