Area smokers get a jolt
Cigarettes go up as much as $1 per pack and more increases coming

Send a link to a friend
[March 17, 2009] Smokers in Logan County received a jolt this morning when they went to buy their cigarettes, Depending on the store and the brand, the price of a pack has gone up as much as a dollar per pack.
The federal government's 155 percent hike in the excise tax on cigarettes is being blamed as the main reason for the increase. But the new tax doesn't go into effect until April 1 and it will only be a 62-cent-per-pack addition, so what's happened?

Some manufacturers began phasing in the excise costs early, and some retailers and distributors have raised prices. In addition, manufacturers have been raising prices on some brands independent of the excise tax issue.

Some stock analysts say the early and larger-than-expected increases are an attempt by the tobacco companies to shore up their profits in anticipation of predicted sales declines after the excise tax increase takes effect next month.

Some smokers who had planned on stocking up on cigarettes before April 1 have been hit by sticker shock.

Bill Phelps, spokesman for Altria, parent company of Philip Morris U.S.A., said last week that prices for its cigarettes -- including Marlboro, Virginia Slims and Parliament -- rose 71 cents a pack because of the excise tax.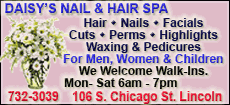 David Howard, spokesman for R.J. Reynolds Tobacco Co., said his company would raise prices on its Kool, Camel, Winston and Salem cigarettes by 44 cents. He would not say whether prices could go up again to cover the 62-cent tax hike.
"We don't set the price at retail," Howard noted. "We sell product to our wholesalers, who sell to retailers, then, based on their audiences, decide what they can set the price at."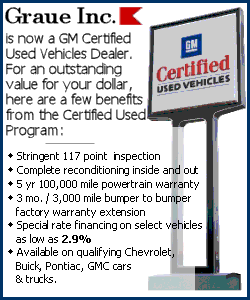 Altria's Phelps said angry customers need to voice their opinion to lawmakers who set taxes on cigarettes. He said half the cost of a pack of cigarettes comes from taxes on tobacco by federal, state and local governments.
Illinois' cigarette tax is currently 98 cents a pack. Coupled with the federal tax and the fact that some counties such as Cook County have an additional $1-a-pack tax, this will mean the combined taxes will push major-brand cigarettes over the $8-per-pack price in Chicagoland.
And smokers might not be done getting taxed just yet. On Wednesday of last week, an Illinois Senate committee gave preliminary approval to a $1-a-pack increase.
Anyone for quitting?
[Associated Press; LDN staff]