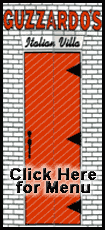 Beijing's rejection of a foreign acquisition in a non-strategic business such as fruit juice could backfire abroad at a time when Chinese government companies want to invest in more sensitive industries such as mining.
A Coca-Cola spokesman in Hong Kong had no immediate comment. A woman who answered the phone at Huiyuan said no one was available to comment.
Huiyuan's founders and major shareholders had endorsed the sale as a way for the company to improve product development and marketing.
Coca-Cola's offer for Huiyuan, announced Sept. 3, ignited an outcry by nationalists who objected to the foreign takeover of a major Chinese brand. Rival juice producers complained it would give Coca-Cola too much dominance in China's beverage market.
Huiyuan has 42 percent of China's pure juice market and its green cartons of orange, apple, pear and grape juice are in supermarkets throughout the country.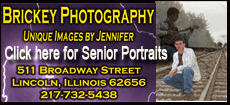 Communist leaders routinely defy public opinion in their decisions but they might have shared public distaste for the sale because it collided with their goal of building major Chinese companies to dominate domestic industries.
The global economic crisis might have hardened government opposition. Beijing's strategy for coping with the slump includes trying to create strong Chinese brands that can compete more effectively after global demand recovers.
The rejection might also be a response to U.S. criticism of Chinese investments, said Joseph Cheng, director of the Contemporary China Research Center at the City University of Hong Kong.
He noted the 2005 bid by CNOOC Ltd. for American oil company Unocal Corp., which was withdrawn after critics said it might endanger American energy security.
"China is saying, 'Look, if you reject CNOOC's acquisition of Unocal, I can do the same, so why don't we respect each other?'" he said.
China's own companies are stepping up acquisitions abroad. Its biggest aluminum producer, Aluminum Corp. of China, or Chinalco, struck a deal last month to invest $19.5 billion in Rio Tinto Group, an Anglo-Australian mining company. That deal has stirred opposition from some Australian lawmakers who complain it would send the country's resource wealth abroad and are trying to block it.
Unlike major Chinese banks, oil producers and phone companies, which were created by government decree, Huiyuan is part of a pioneering group that has succeeded by supplying products customers want to buy.
The rejection of Coca-Cola's bid came despite its announcement this month that it would invest $2 billion in China over the next three years. Some observers took that as an attempt to build Chinese support for the Huiyuan takeover.
China is a top destination for foreign investment but the purchase of existing companies is still unusual and politically sensitive. After Atlanta-based Coca-Cola announced its bid, comments posted on Chinese Web sites called its founder, Zhu Xinli, a traitor. Huiyuan defended the deal as being in the best interests of the Chinese economy.