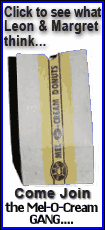 Benchmark crude for April delivery fell 41 cents to $48.75 a barrel by late afternoon in Singapore on the New York Mercantile Exchange. Prices rose $1.81 a barrel on Tuesday to settle at $49.16.
Prices have been bolstered by renewed optimism in stock markets, which oil traders often use to measure overall investor sentiment about the economy. The Dow Jones industrial average rose 2.5 percent Tuesday and the Standard & Poor's 500 index jumped 3.2 percent. Investors are trying to gauge whether the worst of the U.S. recession is over.
The Commerce Department on Tuesday said construction of new homes and apartments jumped 22.2 percent from January to a seasonally adjusted annual rate of 583,000 units. Economists were expecting construction to drop to a pace of around 450,000 units.
However, months of massive layoffs, falling consumer demand and weak corporate profits have left some traders wary that the drop in crude demand reached a bottom.
"I haven't seen enough to think oil is going to rally for good," said Clarence Chu, a trader with market maker Hudson Capital Energy in Singapore. "I don't expect oil demand and the price to really bounce back until the second half."
While oil prices have rallied from below $35 last month, they have mostly traded within the $40s since December.
Investors will be watching for the weekly crude inventory report for the week ended March 13 by the Energy Information Administration later on Wednesday. Analysts surveyed by Platts, the energy information arm of McGraw-Hill Cos., expect an increase of crude stocks of 2 million barrels.