That compares with the U.S.'s targeted range of between zero and 0.25 percent and the euro-zone's 1.5 percent.
The Bank of Japan also raised its monthly government bond purchase to 1.8 trillion yen ($18.3 billion) from the previous 1.4 trillion yen, effective this month.
Late Tuesday, the bank said it is considering providing loans to commercial banks in an effort to shore up their capital base and encourage banks to lend themselves. Analysts said the move, if adopted, would be unusual for central banks. It is still unclear what the central bank's final plan might be.
"The options left for what the Bank of Japan can do are limited, and so it has decided to carry out what it can do," said Yasuo Yamamoto, economist at Mizuho Research Institute in Tokyo.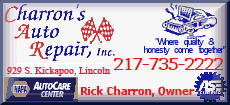 Bank of Japan Gov. Masaaki Shirakawa said much of the problem of financing for major companies ahead of the closing of the fiscal year later this month was fixed, but money shortages were likely to drag into the coming fiscal year, threatening the health of the economy.
"The difficult financial conditions are expected to continue," Shirakawa told reporters at a press conference. "We decided it was crucial to continue to aggressively provide ample cash to ensure stability in the financial system."
Investors were encouraged by the bank's efforts, and the benchmark Nikkei 225 index climbed for a fourth day, rising 0.3 percent to 7,972.17closing Wednesday up 0.29 percent.
"Investors took heart from the bank's moves. The Bank of Japan is not sitting still. It is taking action aggressively to ensure the smooth liquidity in the financial market," said Masatoshi Sato, strategist at Mizuho Investors Securities Co.
Other central banks are resorting to unusual moves to cope with the continuing global crisis. The Bank of England, which earlier this month cut rates to its lowest ever level of 0.5 percent, has announced a 75 billion pound ($103.6 billion) plan to buy assets, such as government securities and corporate bonds.