IDOA salutes Illinois women farmers
National Agriculture Day to be observed Friday

Send a link to a friend
[March 18, 2009] SPRINGFIELD -- On Friday, National Agriculture Day, as the United States reflects upon its agricultural roots, the Illinois Department of Agriculture will recognize the growing influence of women farmers in one of the nation's most influential farm states.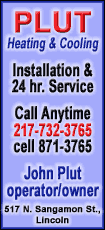 According to the recently released Census of Agriculture, the number of women farmers in Illinois has increased 29 percent the past five years, from 19,340 in 2002 to 25,593 in 2007. Nearly a fourth of the state's farm operators now are women.

"Illinois is still very much an agrarian state, but the census clearly indicates the face of modern agriculture is changing," Agriculture Director Tom Jennings said. "Women historically have played important roles on the farm, but today, more than ever before, they're likely to be making key operating decisions."

The number of principal farm operators who are female has risen to 7,664, up from 5,253 just five years ago. Simply stated, the 46 percent increase means women now run one of every 10 Illinois farms.
"The membership of Illinois Agri-Women traditionally has included partners and proprietors in grain and traditional livestock farms," said Cheryl Day, immediate past president of Illinois Agri-Women. "However, in recent years we've added members who raise horses or fresh produce for farmers markets. We've also welcomed new members because they inherited farming responsibilities from a deceased spouse and want to interact with other farm women and women in agribusiness."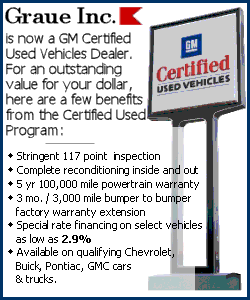 The census reveals that for 95 percent of women-operated farms, the operators own their own land. While the vast majority of them are small, 320 consist of 500 acres or more, and 960 reported sales of at least $50,000.
The census also reveals women run diverse farm operations. Many grow crops, but significant numbers raise livestock, including beef cattle, hogs, goats, sheep and chickens. Collectively, the market value of the agricultural products the women sold totaled about $286 million.
[Text from Illinois Department of Agriculture file received from the Illinois Office of Communication and Information]