Due to a high claims loss history, the county's insurance rates have continued to climb. Last year the board accepted a modified plan that kept the increase to 12 percent by varying the deductible and out-of-pocket options.
At the start of this year, insurance committee chairman Jan Schumacher invited proposals and received two. One proposal was from the current insurance agent, Nancy Schaub, with R.W. Garrett Agency, and included plans from Health Alliance and Blue Cross Blue Shield. Another insurance agent, Joe Ryan, also submitted a proposal with Blue Cross Blue Shield.
Last week the board indicated that they would most likely accept the Health Alliance plan even though the rate would jump from $364 to $451 per individual, per month -- a 21 percent jump to stay with the same insurer and plan this year.
However, after an hour of much debate Tuesday evening, the board voted 10-1 to accept the proposal made by Blue Cross Blue Shield of Illinois.
Voting in favor of the proposal were Schumacher, Terry Werth, Rick Aylesworth, Terry Carlton, Bob Farmer, Dave Hepler, Gloria Luster, Bill Martin, Pat O'Neill and Chuck Ruben. John Stewart was the lone "no" vote.
At last Thursday's board-of-whole meeting, Schumacher presented the committee's recommendation to renew with Health Alliance. The board favored this, with David Hepler offering the only opposition.
In the last two weeks the committee has had multiple meetings that included insurance agents and a meeting with county employees to discuss dollar amounts and how it would affect employees.
When the matter was brought to the table Tuesday evening, Schumacher recalled the decision for Health Alliance but said that there had been much discussion since then, particularly about the county's ability to pay for it and the effect it would have on cash flow.
County finances and cash flow
Finance chairman Chuck Ruben said that under the Health Alliance plan the rate would go from the current $364 to $451 a month per employee. That figure is $87 higher per employee. He tallied that for 145 employees, the increase would amount to an additional cost to the county of $75,690 in the remaining six months of this fiscal year.
Mary Ellen Bruns, county treasurer, was asked to speak to the board. "This is going to roughly be about an $80,000 expense for the rest of this year that we don't have," she said. She urged board members to remember that this is a year that the budget is a negative balance to begin with.
"Coming up, there's going to be about a 78 percent decrease to the IMRF," she added. "The employees will not be affected by this." It will have to be passed on to the employer, the county. That increase to the county will be prorated, but the rate is not known yet. Last year the county's share of the Illinois Municipal Retirement Fund payment was $960,000. So, with a 79 percent increase it will be quite a bit, she said.
She said the county simply does not have the amount that would be needed for the insurance hike; something else would have to be done. When you vote for these things, you have to have a source of revenue to cover them, she said.
She reminded the board that this year's budget was almost half a million in the red;
liability insurance will be coming up soon; and the county pays out $50,000 a month for health insurance, which doesn't include what's paid by the highway or health departments. There are large sums of money that go out every month, she said.
"You've got to be able to pay for it!" she said.
Ruben agreed. "I don't see how we can be fiscally responsible and pass this kind of an increase," he said.
Board member David Hepler said that he has done a lot of consulting in the last 20 years, and he recommended accepting the Blue Cross Blue Shield HMO, which does offer an upgrade to a PPO for people who wish to pay.
The BCBS base for the HMO is at $379. It currently includes Family Medical Center, ALMH and Memorial Hospital in Springfield. Springfield Clinic and St. John's Hospital are not in the HMO but are in the PPO. Employees could pay up to the PPO option, offered at $425 per month for the individual. The plan has a deductible of $1,500 out of pocket. There is a third option for employees to choose from also.
Hepler said, "That (BCBS) plan would save the county roughly $72 per person, per month, or nearly $120,000 over the next year." It would be very close to what we're paying right now. It would put nearly $1,000 back into every employee's pocket compared with the current plan and would leave just a $20 co-pay.
He added that the current plan the county has is a good plan, but it's not controlling our costs.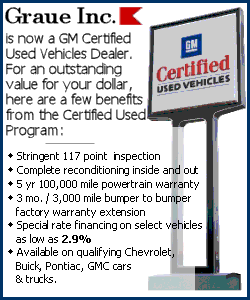 John Stewart made the following observations --
The change in insurers would create a lot of work and disruption for employees and would add a cost for anyone wanting to stay with a doctor at Springfield Clinic.
Collective bargaining agreements with union employees, the Fraternal Order of Police, the health and highway departments represent roughly 65-70 percent of the county employees and need to be taken into consideration.
(The sheriff's department has negotiated for benefits over pay raises in recent years.)
There would be other ways to cover the added cost later in the year, such as when salary increases are considered in August.
Hepler offered the following comment in regard to unions -- It is a concern. But we don't contract with our employees that they are guaranteed for a particular provider. That's an independent agreement. What we contract for is to provide a certain level of care, not who provides it.
Board chairman Terry Carlton agreed. He observed that most board members have worked for an employer that offered insurance and understand that it is not guaranteed to remain the same, as things change and in accordance with the business. "And that's what we're doing here," he said. "We want to make sure we are not compromising our employee's health." Blue Cross is rated A-plus as a company, is a stable supplier of benefits, and the packages presented are very comparable. They offer good options for the variety of employees that we do have. Plus it meets the needs of not digging a hole financially or creating a cash-flow issue, he said.
When asked how the employees would respond, Ruben said, "I don't think they're going to be happy. I don't think anyone is happy when they get something taken away from them."
Ruben said that we're to the point in the county that everybody's going to have to realize that we are hand-to-mouth making payroll each month. The $300,000 or $400,000 reserve carried over from last year was used up to balance the budget to $0, just to start the year.
He said it would take more than just looking at the current issue of health insurance. He said he was afraid that money's going to be getting tighter as we go further into the sales tax year and see less returning to the county.
"Essentially, $120,000 out of next year's budget -- that's five people," he observed. "We can't just cut people and save money," he added. It's two years before any savings would be seen. There's unemployment insurance that would be paid. "And, I don't think any of us wants to get rid of people."
Luster agreed with earlier comments that she expected some union response to the change. She heard comments on the issue during committee meetings earlier this month. Their contract negotiation settlements have been focused on benefits, including insurance, rather than pay raises.
Carlton thought that the union would be concerned overall with keeping people. "They would rather have us keep their numbers than to have to cut people because of budget concerns."
Stewart said that he had negotiated three railroad contracts. The benefits weigh more heavily than a pay raise because the employee keeps more of the money by not being taxed on the benefit, he said.
Michael McIntosh, state's attorney, had been consulted on various issues in the matter. He said that he expected the unions might file a grievance, and possibly there might be some response from salaried elected officials who receive health insurance as part of their benefit package.
The matter of eliminating health insurance coverage for board members will be decided in the near future. Both the insurance and finance committees have it on their agendas to discuss next month. A change would not affect current board members but would be for anyone new coming on the board after the board would vote to eliminate the offer.
[By JAN YOUNGQUIST]
Past related articles