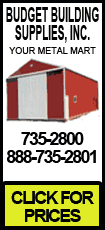 A report released last year shows that a sports team owner, a financial firm executive and 2,700 other millionaires were receiving farm payments even though they probably were ineligible. The Agriculture Department said they did not have access to IRS information that could have disqualified them.
Agriculture Secretary Tom Vilsack is expected to announce Thursday that his department will now work with the IRS to verify the incomes of subsidy recipients.
The new rules are part of an administration effort to improve coordination between agencies and trim waste from departmental budgets.