The Labor Department's report is scheduled to be released Thursday at 8:30 a.m. EDT.
Ahead of the report, Dow Jones industrial average futures fell 8, or 0.11 percent, to 7,490. Standard & Poor's 500 index futures rose 0.70, or 0.09 percent, to 792.30, while Nasdaq 100 index futures rose 1.00, or 0.08 percent, to 1,213.75.
Markets are coming off their sixth gain in the past seven trading sessions, buoyed by a string of upbeat news. The latest was the Fed's announcement it would pump more than $1 trillion into the economy to help revive the battered housing market, which has been a primary reason for the ongoing economic turmoil. The plan includes buying up to $300 billion of long-term government bonds during the next six months, which sent the bond market surging Wednesday as well. The Fed's moves are aimed at driving down borrowing costs for everything from mortgages to credit cards.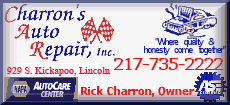 It was the second straight day signs of potential improvement for the housing market helped bolster the markets. On Tuesday, an unexpected increase in housing starts and building applications sent investors into the market. A recovery of the housing market is widely considered a key to helping ending the ongoing recession.
The recently rally was sparked by some of the hardest hit banks in the country announcing they have seen business improve during the first two months of the year, including Citigroup Inc. and Bank of America Corp.
Meanwhile, bond prices fell slightly, a day after steep gains following the Fed news. The yield on the benchmark 10-year Treasury note, which moves opposite its price, rose to 2.52 percent from 2.50 percent late Wednesday. The yield on the three-month T-bill, considered one of the safest investments, rose to 0.21 percent from 0.20 percent late Wednesday.