Johnson & Johnson baby shampoo and other products were among dozens listed in a report issued March 12 by the U.S-based health and environmental activist group Campaign for Safe Cosmetics as containing formaldehyde and/or 1,4-dioxane.
Johnson & Johnson issued a statement reassuring customers and accusing the report of unnecessarily alarming parents.
"The trace levels of certain compounds found by the Campaign for Safe Cosmetics can result from processes that make our products gentle for babies and safe from bacterial growth," the statement said.
The U.S. Food and Drug Administration "and other government agencies around the world consider these trace levels safe, and all our products meet or exceed the regulatory requirements in every country where they are sold," it said.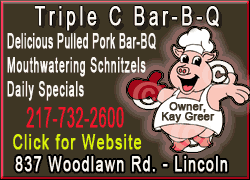 The allegations nonetheless struck a nerve in China, where a slew of product safety and quality scandals has left consumers jittery over potential risks.
A Shanghai-based supermarket chain, Nong Gong Shang, pulled Johnson Baby Shampoo from its shelves earlier this week in reaction to the report. However, other retailers appeared not to have taken any action so far.
According to the U.S. FDA, 1,4-dioxane can form as a byproduct during manufacturing of some cosmetics. The compound, a suspected carcinogen, is used as a solvent for paints, varnishes, cleaning and detergent preparations and as a solvent stabilizer and corrosion inhibitor.
In a statement on its Web site, the FDA says the levels of the chemical that it has found in cosmetics it has monitored do not present a hazard to consumers.