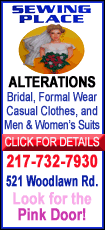 His lawyers appealed his immediate jailing, saying other white-collar defendants -- including those in the Enron, Adelphia and WorldCom scandals -- had remained free on bail while awaiting sentencing. Madoff is scheduled to be sentenced in June for up to 150 years in prison for telling investors they had $65 billion when he actually had lost nearly all of their money.
Meanwhile, Madoff's longtime accountant and son-in-law, David Friehling, was arrested Wednesday on fraud charges as authorities blamed him for failing to make the most basic auditing checks that would have exposed the epic fraud.
Friehling is the first person to be arrested in the scandal since Madoff's two sons turned in their father, and his prosecution signals that the government is intent on bringing Madoff's associates to justice as they try to figure out who helped him carry out the fraud.
Prosecutors say the 49-year-old Friehling essentially rubber-stamped Madoff's books for 17 years, serving as Madoff's auditor from 1991 through 2008 while operating from a discreet building in suburban New York.
Authorities said that if Friehling had done his job, Madoff's financial statements would have shown his company owed tens of billions of dollars to his customers and was insolvent.
"Mr. Friehling's deception helped foster the illusion that Mr. Madoff legitimately invested his clients' money," said acting U.S. Attorney Lev L. Dassin.
The relationship between the accountant and Madoff was so cozy that Friehling and his family accessed $5.5 million from accounts with Madoff since 2000 and had a balance of more than $14 million as recently as November. Prosecutors said it's a conflict for accountants to have such large sums invested with clients.
Friehling did not comment as he left the courthouse after being released on bail, and his lawyer, Andrew Lankler, also declined comment.