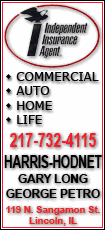 The bid at 50,000 yen a share, which starts March 23, for up to whole ownership of USJ Co., the park's operator, is 28 percent higher than the closing price Tuesday in Tokyo, USJ and Goldman said.
Tokyo's so-called Mothers stock market for new companies was flooded with buy orders for USJ shares, which were untraded Thursday. It closed at 40,700 yen Wednesday.
After the transaction is completed, Goldman Sachs will own 61 percent of Universal Studios, up from 41 percent now, it said. Its partners are hoping to control the remainder.
USJ management said in a statement that it supports Goldman's tender offer.
The park opened in 2001 in Osaka with rides and entertainment based on Hollywood movies, including "Jurassic Park" and "Jaws."
But it never achieved the massive popularity of Disneyland near Tokyo, even among amusement park-loving Japanese.