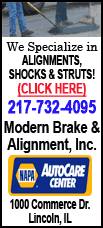 "The Chinese government's rejection of Coca-Cola buying Huiyuan is an objective judgment based on the anti-monopoly law. It's not trade protectionism," foreign ministry spokesman Qin Gang said at a news briefing.
"China's policy of expanding, opening up and positively utilizing foreign investment has never changed," Qin said, noting that as he spoke, he was sipping from a glass of mineral water made by the Chinese arm of Switzerland's Nestle SA.
Qin gave no additional details of the reasons for Wednesday's denial. A brief report by the official Xinhua News Agency cited Commerce Ministry spokesman Yao Jian as saying Chinese policy on foreign investment would not be affected. Employees who answered the phone at the ministry declined to give more information.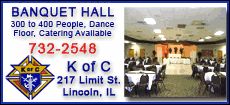 Foreign business groups are closely watching the case and say they want more information about the reasons for the rejection.
"The decision shows growing protectionism in the face of a global downturn," said the London-based market research firm Euromonitor International in a report Thursday.
Euromonitor questioned the assertion that allowing Atlanta-based Coca Cola to acquire Huiyuan would hurt competition. Their combined market share would be about 20 percent, "which by and large would not give Coca-Cola a dominant position by international standards," the company said.
"It is not surprising that many China observers find it hard to comprehend the decision," Euromonitor said.
The American Chamber of Commerce expressed hope the ruling would not affect American and Chinese decisions to invest in each other's countries.
"Particularly during the current global economic downturn, it is in the best interests of the U.S. and Chinese economies for both governments to ensure a welcome environment for foreign trade and investment," the chamber said in a statement.
China's own companies are stepping up investments abroad and some observers suggested the Coca-Cola rejection could jeopardize Chinese acquisition efforts. State-owned Aluminum Corp. of China's has struck a deal to invest $19.5 billion in Rio Tinto Group, an Anglo-Australian mining company, but some Australian lawmakers oppose the investment.
China has accused the United States of protectionism in its $789 billion stimulus, which includes measures that favor American steel, iron and manufactured goods for government projects. The official Xinhua News Agency last month called the measures "poison."