Health department offers free information on diabetes

Send a link to a friend
[March 19, 2009] Diabetes is a very serious disease. Over 25 million Americans have been diagnosed with diabetes and many more are at risk. In Logan County a recent health survey has found that approximately 10 percent of county residents have been told by a health care provider that they have diabetes. Some risk factors include having high blood pressure, family history of diabetes and being overweight. Diabetes can lead to serious complications such as kidney failure, stroke, heart attack and blindness, just to name a few.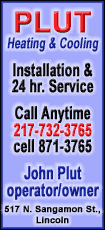 People with diabetes can lead a normal healthy life. With proper management, diet and exercise complications can be avoided. Don't avoid your diabetes; get help today with your diabetes management.

The diabetic prevention and control program at the Logan County Department of Public Health began in 2006 with the mission to increase awareness of diabetes and identify areas of need in our community. Some of the benefits of being involved in this free program are education in risk factors as well as diet and nutrition, free diabetic-related literature, blood pressure monitoring, diabetic case management, support groups, a quarterly newsletter, free glucose meters (when available), flu vaccines, and much more.

The health department has also initiated several free programs to benefit those who are diabetic or may be at risk for diabetes. These programs are open to everyone.
The diabetic support group meets the last Monday of the month at 4:30 p.m. at the Logan County Department of Public Health. Topics vary depending on the need.
Exercise at the Logan County Department of Public Health is free on Tuesday evenings at 6:30. Some of the exercises are done in a chair, some behind the chair using it for support, and some use light weights that are provided (this is optional). Everything is at your own pace. The program uses music and there is a certified instructor.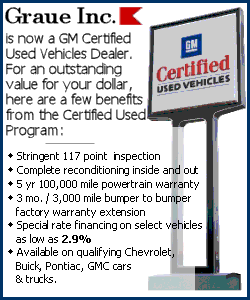 Nutrition class with Dr. Dan Freesmeier meets the first Monday of each month at 6 p.m. This is a free class at the Logan County Department of Public Health. Freesmeier discusses how our digestive system works and how nutrition, good and bad, affects it. Using up-to-date medical research, he helps participants understand what they need to do to lose weight and get healthy or stay healthy. Topics vary each month. Several individuals who have been coming to this class have been successful in losing weight and getting off some or all medications with the help of their physician. This class is for everyone who wants to eat right and be healthy.
For more information on the diabetic program or any of these other free programs, call the Logan County Department of Public Health at 217-735-2317 or stop by. Health department hours are Monday through Friday, 7:30 a.m. till 4:30 p.m.
[Text from file received from the Logan County Department of Public Health]