The award ceremony was on Wednesday, during the 2009 Illinois Section Water Conference at the Crowne Plaza in Springfield. Local water companies receiving the award were Illinois American Water Co.-Lincoln, Mount Pulaski Water Department, New Holland Water Department and Emden Water Department.

"Community water fluoridation is an efficient, economical way to promote dental health. We applaud the communities who fulfill the state-mandated levels of fluoride in their water systems and encourage them to continue their efforts," said Dr. Damon T. Arnold, state public health director. "Water fluoridation is an effective way to prevent tooth decay and improve overall oral health for both children and adults."
Of those recognized, 108 systems earned a commendation for meeting state-recommended fluoride levels of 0.9 to 1.2 parts per million for at least five consecutive years; 78 for at least 10 years; 46 for at least 15 years; eight for at least 20 years; and three for at least 25 years. Another 106 received honorable mention for meeting state-recommended fluoride levels 11 of 12 months in 2008.
"We join Public Health in congratulating these water supply operators for their diligence in maintaining optimum fluoride levels for the benefit of the public," said IEPA Director Doug Scott.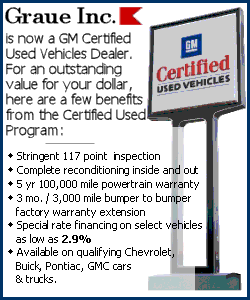 Fluoride in drinking water helps improve the quality of life through less tooth decay, reduced time lost from school and work, and less money spent to restore, remove or replace decayed teeth. In Illinois, 99 percent of those served by public water systems receive the benefit of fluoridated drinking water, compared with the current national average of 66 percent.
Fluoride is found naturally in water, but in many communities the amount of the mineral is too low and does not meet the required standards. Water operators will add fluoride to fulfill optimal health benefits to the communities. Of the 1,850 water supplies in Illinois, 853 systems adjust fluoride levels.
Illinois communities have practiced water fluoridation for more than 60 years, and fluoride continues to prove beneficial in the battle against tooth decay. In fact, drinking fluoridated water from birth can reduce tooth decay by 40 to 65 percent. Water fluoridation benefits more than 200 million Americans, including 12.4 million in Illinois.
[Text from file received from the Illinois Office of Communication and Information]