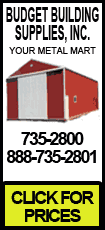 OneWest will assume all deposits of IndyMac's 33 branches, which will reopen as branches of OneWest on Friday, with deposits continuing to be insured by the FDIC.
As of Jan. 31, IndyMac had total assets of $23.5 billion and total deposits of $6.4 billion, about half the company's total at the time of its failure. OneWest has agreed to purchase all deposits and about $20.7 billion in assets at a discount of $4.7 billion.
The FDIC will retain the remaining assets for later sale.
Under terms of the sale, the new investors will shoulder the first 20 percent of the bank's loan losses, with the FDIC agreeing to take on the majority of any losses thereafter. In return, OneWest will continue a closely watched home-loan modification program launched by FDIC Chairman Sheila Bair last August.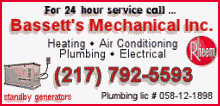 IndyMac booked losses of $2.6 billion in the 2008 fourth quarter as the housing market continued to slump. The FDIC said its bank insurance fund stands to lose $10.7 billion on IndyMac.
OneWest, which has $1.55 billion in common equity injected by its new owners, will operate as a regional bank, focused on deposits and conforming and jumbo mortgage lending for its retail customers in Southern California. Over time the bank intends to expand its retail branch network beyond the 33 branches primarily located in the Los Angeles area. The bank said it doesn't plan to close any existing branches.
OneWest, which is led by former Merrill Lynch and Fleet Boston executive Terry Laughlin, also acquired and will continue to operate Financial Freedom, one of the nation's largest reverse mortgage businesses, as part of the deal.
IndyMac, which specialized in loans made with little down payment or proof of assets, was seized by the government in July 2008 after a run on the bank as the U.S. housing market collapsed. A holding company led by Steven Mnuchin, co-chief executive of private equity firm Dune Capital Management, agreed to buy IndyMac and pour $1.3 billion in new capital into the company.
Investors in the partnership include five private equity firms or hedge funds: J.C. Flowers & Co.; Stone Point Capital; Paulson & Co.; a fund controlled by billionaire George Soros' Fund Management; and a fund controlled by Silar Advisors LP.