But oil inventories continue to rise, and there's been scant solid evidence that the fall in crude demand has bottomed out. The outlook for the global economy also remains cloudy, analysts say.
Benchmark crude for April delivery fell 87 cents to $50.74 a barrel by noon on the New York Mercantile Exchange. Prices climbed $3.47 on Thursday to settle at $51.61.
With the April contract set to expire Friday, most of the trading had shifted to the contract for May, which was down 37 cents to $51.67.
"One significant bad figure and the whole thing can collapse, so it's really fragile," said Christoffer Moltke-Leth, head of sales trading for Saxo Capital Markets in Singapore.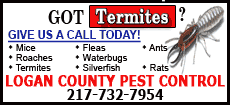 Oil has been bolstered this week by news the U.S. Federal Reserve plans to buy $1.25 trillion of government bonds and mortgage-backed securities. The announcement sent the dollar down on worries the plan would expand dramatically the money supply and stoke inflation. Oil contracts are often used by investors as a hedge against inflation and a weakening dollar.
"Oil is still strongly correlated to the dollar," Moltke-Leth. "What the Fed is doing -- printing money to buy government debt -- it's just the most inflationary thing you can do."
The dollar was steady at 94.58 yen Friday, but that was down from nearly 99 yen just two days ago. The euro was trading at $1.3649.
OPEC has also helped boost prices by largely complying with 4.2 million barrels a day of production cuts the group has announced since September. The Organization of the Petroleum Exporting Countries decided not to reduce output quotas at a meeting on Sunday, but instead focus on adhering to the existing cuts.
Analysts estimate OPEC has so far fulfilled about 80 percent of the promised cuts.