Sentiment took a hit after Wall Street's rally petered out Thursday. U.S. investor euphoria over the central bank's aggressive $1.2 trillion plan to buy government bonds and debt securities gave way to fears the new spending could water down the dollar's worth and lead to higher prices across the board.
Those concerns have pummeled the dollar, which stabilized in Asia but was still headed for a 4 percent loss against the yen this week. A weaker dollar is especially unnerving in Asia, where it hurts big exporters in Japan and other countries by eroding foreign income.
While the market may see more upside, analysts were doubtful the current rally could be sustained much longer with continuing woes in the financial system and the global outlook still grim.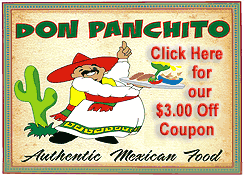 "I don't think anyone reasonably expects this to be a long-term rally or that we've hit bottom," said Andrew Orchard, Asian strategist for Royal Bank of Scotland in Hong Kong. "The problems with the financial system are still unknown."
In Europe, stocks headed lower in early trade. Britain's FTSE 100 lost 0.5 percent, Germany's DAX shed 0.8 percent and France's CAC-40 was off 1.6 percent.
Earlier in Asia, Hong Kong's Hang Seng led the region's declines, falling 297.41 points, or 2.3 percent, to 12,833.51, and Australia's benchmark S&P/ASX 200 stock index lost 0.4 percent to 3,465.8. Taiwan's benchmark sagged 1.5 percent.
Stocks in mainland China rose for a fifth day, with the Shanghai Composite index advancing 0.7 percent to 2,281.09 as higher commodity prices lifted metal and mining stocks. For the week, the index rose 7.2 percent.
South Korea's Kospi climbed 0.8 percent Friday to 1,171.04. Markets in the Philippines and Thailand also rose. Trading will reopen in Tokyo on Monday.