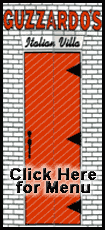 In a brief statement, the Sony Corp. and LM Ericsson AB joint venture also said it is taking a hit from de-stocking among its distributors and retailers. It predicted a first-quarter loss of euro340 million to euro390 million ($465 million to $533 million).
Sales are forecast to be weak in the three-month period, it said, and gross margin is expected to fall both year-on-year and compared with the fourth quarter.
The company plans to ship around 14 million handsets in the period, at an average selling price of about euro120 each, it said.
Sony Ericsson is due to release its first-quarter results on April 17.