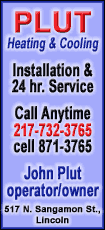 The worry is that Fed purchases of Treasury and other securities will weigh on the dollar and stoke inflation. In just two days, the dollar has fallen 5 percent versus the euro and 3 percent versus the yen.
Wall Street had initially jumped on the central bank's announcement Wednesday, but gave up a portion of those gains Thursday. After surging 14 percent over seven trading days, the Dow Jones industrial average fell nearly 86 points, or 1.2 percent.
With no economic data anticipated Friday, Wall Street was poised for a second day of losses.
Ahead of the market's open, Dow Jones industrial average futures slipped 33, or 0.45 percent, at 7,378. Standard & Poor's 500 index futures fell 7, or 0.90 percent, to 773.10, while Nasdaq 100 index futures fell 6, or 0.50 percent, to 1,197.50.
Government bond prices rose after retreating Thursday. The yield on the benchmark 10-year Treasury note, which moves opposite its price, fell to 2.57 percent from 2.60 percent late Thursday. The yield on the three-month T-bill, considered one of the safest investments, rose to 0.20 percent from 0.18 percent.
Oil prices fell 96 cents to $50.65 per barrel in premarket electronic trading on the New York Mercantile Exchange.