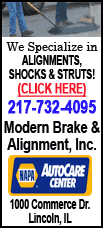 Symptoms -- headache; loss of consciousness; vomiting; problems seeing, speaking or moving; confusion; drainage of a clear fluid from the nose or mouth -- appear after enough pressure builds in the skull. By then it's an emergency.
"Once you have more swelling, it causes more trauma which causes more swelling," said Dr. Edward Aulisi, neurosurgery chief at Washington Hospital Center in the nation's capital. "It's a vicious cycle because everything's inside a closed space."
Pressure can force the brain downward to press on the brain stem that controls breathing and other vital functions, causing coma or death. Frequently, surgeons cut off a portion of the skull to give the brain room to swell. Or they drain the blood and remove clots that formed.
"This is a very treatable condition if you're aware of what the problem is and the patient is quickly transferred to a hospital," said Dr. Keith Siller of New York University Langone Medical Center. "But there is very little time to correct this."
Details of Richardson's treatment have not been disclosed.
A CT scan can detect bleeding, bruising or the beginning of swelling after an injury. The challenge is for patients to know whether to seek one.
"If there's any question in your mind whatsoever, you get a head CT," Aulisi advised. "It's the best 20 seconds you ever spent in your life."