"We have had conversations with like-minded companies and are open to exploring alternative solutions to the legislation as it is currently written," Starbucks spokeswoman Deb Trevino said.
A person familiar with the discussions said the other companies exploring alternatives include food seller Whole Foods Market Inc. and retailer Costco Wholesale Corp. The person spoke only on condition of anonymity because of the sensitivity of the negotiations.
The labor-friendly bill, one of the most vigorously debated in Congress this year, would take away the right of employers to demand secret-ballot elections by workers before unions could be formed. Instead, unions could gain representation if a majority of workers sign cards authorizing it.
Business groups have mobilized like never before to lobby against the bill - also known as card check - with Congress expected to consider the measure later this summer. Word that one of the most recognizable companies in the nation is even thinking about compromise provoked a wave of outrage from opponents of the legislation.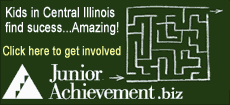 Stefan H. Gleason, vice president of the National Right to Work Legal Defense Foundation, called Starbucks' position "totally unacceptable."
"There can be no compromise whatsoever on the card-check bill," Gleason said. "For any company to cut a deal with big labor is to support passage of card check."
Whole Foods spokeswoman Libba Letton said the companies have been talking about "finding fair alternatives" to the current bill.
The news prompted Michael Eastman, a labor law policy specialist at the U.S. Chamber of Commerce, to fire off an e-mail to supporters late Friday, assuring them it is not a sign of cracks in the business position.
"It should not be surprising that some very small number of companies, out of the hundreds of thousands concerned with EFCA, may be exploring other options," Eastman said. "However, these companies are not representative of any true division in the business community."
Eastman urged the bill's opponents "to stay on course and on message and not get distracted by talk of alternatives."