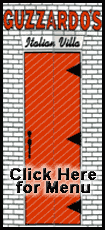 The National Credit Union Administration said it has taken over and put into conservatorship the two corporate credit unions, U.S. Central Federal Credit Union, based in Lenexa, Kan., and Western Corporate Federal Credit Union, in San Dimas, Calif. U.S. Central has about $34 billion in assets while Western Corporate, known as WesCorp, has an estimated $23 billion in assets.
A conservatorship enables the government to operate a financial institution. Corporate credit unions provide financing and investment services to the much larger population of retail credit unions. Some of the 28 corporate credit unions in the U.S. have sustained steep losses on paper from the depressed value of the mortgage-linked securities they hold.
The NCUA, which oversees some 7,800 federally insured credit unions, said it "will continue to take any and all steps necessary to preserve a well-functioning system of corporate credit unions and to protect the assets of (retail credit unions) and their members during the ... financial market dislocation."
The financial services provided by the two corporate credit unions "will continue uninterrupted" and there will be no direct impact on the 90 million members of retail credit unions nationwide, the NCUA said in a news release.
It said retail credit unions, which are cooperatives owned by their members, remain financially strong - with net worth exceeding 10 percent of assets, and sustained growth in assets and membership despite the deep recession.
The NCUA staff recently completed a "stress test" of the mortgage- and other asset-backed securities held by all corporate credit unions, including U.S. Central and WesCorp, and found that "an unacceptably high concentration of risk" was contained in those two institutions, the agency said Friday. Securities held by the two have continued to lose value since late January, reducing their available cash and worsening a "loss of confidence" on the part of their member credit unions, the NCUA said.