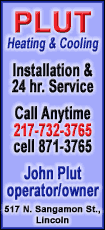 The Federal Deposit Insurance Corp. was appointed receiver of the failed banks.
FirstCity Bank of Stockbridge, Ga., had about $297 million in assets and $278 million in deposits as of March 18. Colorado National Bank of Colorado Springs, Colo., had $123.5 million in assets and total deposits of $82.7 million as of Dec. 31. Paola, Kan.-based Teambank N.A. had assets of $669.8 million and total deposits of $492.8 million as of Dec. 31.
The FDIC said it will mail checks to depositors of FirstCity Bank for their insured funds on Monday morning. Direct deposits from the federal government, such as Social Security and veterans' benefits payments, will be transferred to SunTrust Bank.
At the time of closing, FirstCity Bank had an estimated $778,000 in deposits that exceeded the insurance limits, the FDIC said. Regular deposit accounts are insured up to $250,000.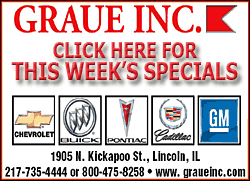 Amarillo, Texas-based Herring Bank will assume all of the deposits of Colorado National, whose four branches will reopen as Herring Bank branches on Saturday.
In addition to assuming all of the deposits of the failed bank, Herring Bank agreed to buy about $117.3 million in assets at a discount of $4.2 million. The bank agreed to pay a 1 percent premium on the deposits.
The FDIC said it will keep the bank's remaining assets for future sale. Additionally, Herring Bank entered into a loss sharing agreement with the FDIC, wherein the FDIC will assume 80 percent of the losses and Herring Bank 20 percent of the losses on $62 million in assets.
Teambank's 17 branches will reopen on Saturday as branches of Great Southern Bank. The Springfield, Mo.-based bank is assuming $474 million of Teambank's deposits for about $4.7 million, while the FDIC is paying out $18.8 million in deposits directly to brokers.
Great Southern Bank has also agreed to buy about $656.5 million in assets at a discount of $100 million. The remaining assets will be sold at a later date, the FDIC said. Additionally, the FDIC has agreed to cover 80 percent of the losses on about $450 million in assets, while Great Southern Bank will cover the remaining 20 percent of losses.
The FDIC said Teambank was affiliated with Colorado National Bank.
The FDIC estimates that the cost to the deposit insurance fund from the closings of the three banks will be about $207 million.
The last bank closing, two weeks ago, involved a Georgia bank, Freedom Bank of Georgia in Commerce, Ga.
As the economy sours, unemployment rises, home prices tumble and loan defaults soar, bank failures have cascaded and sapped billions out of the deposit insurance fund. It now stands at its lowest level in nearly a quarter-century, $18.9 billion as of Dec. 31, compared with $52.4 billion at the end of 2007.
The FDIC expects that bank failures will cost the insurance fund around $65 billion through 2013.