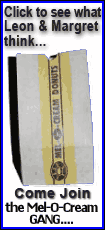 Just as true, but maybe more important for you to know, local community banks are performing well amidst big bank failures. Our local small-town banks, and at least one bank president, want it known that consumers shouldn't paint the banking industry with a broad brush.

Steve Aughenbaugh, the president of the State Bank of Lincoln, wants to make sure area residents understand that there isn't a banking crisis in this community. "I think this is a good time to tell the people of Lincoln and Logan County that most of our community banks are strong, well-capitalized, profitable and continue to loan money as they have in the past, some for over 100 years. Our community banks have been relatively unaffected by the problems on Wall Street," he said. "We did not get into the risky lending activities that the big Wall Street firms got into, and never will."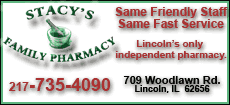 A report by the Independent Community Bankers of America confirms Aughenbaugh's statement. The report notes that most small-town banks across the country are on solid footing, if not growing in assets. "While the financial crisis has affected banks of all sizes and in all regions, community banks continue to lend and are typically faring much better than the larger banks because they didn't participate in the high-risk activities that led to problems we are experiencing," said ICBA President and CEO Camden R. Fine. "This survey clearly shows that the vast majority of community banks are well-positioned to survive the economic downturn and, perhaps, even reclaim some of the customers from larger banks."
The report, which is based on information gathered through a February 2009 survey of 743 community bank respondents, examines the effect of the current financial crisis on community banks. "Of the community banks surveyed, 55 percent have seen an increase in deposits as a result of new customer acquisition. Only 17 percent have had customers withdraw deposits from their institutions," the report says.
"Community banks are acquiring new customers at a faster rate than in the past. Of the community banks surveyed, 57 percent saw an increase in new retail customers during the third and fourth quarters of 2008 compared to the first half of the year, while 47 percent saw an increase in new business customers.
"Community banks are still lending, and 40 percent have seen an increase in loan origination volume over the last year. Only 11 percent believe the crisis has 'significantly' curtailed their institution's ability to lend. Economic compression and mixed messages from the U.S. government are key factors driving down loan activity."
Christine Barry, research director with Aite Group and author of the ICBA report, summarized the findings: "By striving to serve their customers' best interests without straying from traditional practices, most community banks have been able to grow deposits, acquire new customers, better position themselves in the eyes of customers and maintain stable financial statements."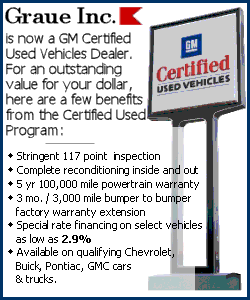 The Independent Community Bankers of America report concluded, "Some community banks feel they are seeing more opportunities today than they have in the past several decades."
Aughenbaugh confirmed that is what Logan County's banks, most especially State Bank, have seen. Local banks have not fallen into the financial problems we read about every day in the news. "We are strong and growing," he said.
Aughenbaugh overviewed State Bank's position: "We didn't do any subprime lending here. We have realized a huge increase in deposits at the State Bank of Lincoln because of our superior financial strength, and we invest those deposits right back into our own community. On the lending side, with the drop in home mortgage loan rates, we look for our lending activity to more than double in 2009. Two of our larger commercial loan projects include financing for Lincoln College's new $8.6 million Lincoln Center and St. Clara's Manor's new $8.7 million assisted-living center."
The president added that the bank has already processed $80 million in mortgages in 2009. The bank has already matched the total loaned out in the mortgage department for all of 2008. Much of that dollar amount is due to the lower interest rates. Currently rates are the lowest they have been in decades, and consumers are lining up to take advantage of them.
The independent rating company Bankrate.com gives State Bank a five-star rating, with "superior" ratings in all four categories: capital adequacy, asset quality, earnings and liquidity. But State Bank isn't the only bank rated highly. Almost all other area community banks are rated as four-star by the company.
So when news of another banking failure makes the news, it is important to remember that our local banks are strong and on solid financial footing. And that's something to bank on.
[By MIKE FAK]