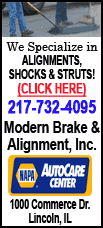 Benchmark crude for May delivery fell 53 cents to $53.27 a barrel by midafternoon in electronic trading on the New York Mercantile Exchange. The contract climbed as high as $54.05 on Monday before settling at $53.80, up $1.73.
Oil prices have risen more than 30 percent this month.
"Prices have dropped a bit this morning but remain well above $53, which is a very strong price. The question really is whether this rally is sustainable," said Victor Shum, an energy analyst with consultancy Purvin & Gertz in Singapore.
Shum said oil and other commodities have rallied in tandem with world stock markets following the U.S. government's recent measures to bail out banks and bolster an economic recovery, but downside risks remain with no signs of oil demand improving.
"Investors are hoping the U.S. government's plans will boost confidence and turn the economy around," Shum said. "But it is premature to say the oil market or oil demand has turned the corner. Inventory remains high in many locations and there is still a supply overhang in the oil market. Oil prices still remain vulnerable."
The Obama administration's latest initiative to revive consumer and business lending, introduced Monday by Treasury Secretary Timothy Geithner, seeks to combine government and private resources to purchase an initial half-trillion dollars of bad assets off the balance sheets of banks. Eventually, the plan could grow to $1 trillion.
Wall Street rallied on the news, with the Dow Jones industrial average rising nearly 7 percent. Asian markets continued to rally Tuesday.