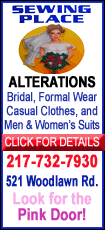 Some pullback was to be expected a day after the Dow Jones industrial average jumped 498 points, or 6.8 percent, after the government detailed a plan to take over up to $1 trillion in bad mortgage securities with the help of private investors. An unexpected rise in home sales also lifted the mood of traders.
The markets will again be looking to Washington for direction. The Federal Reserve's chairman and the secretary of the treasury are making a rare joint appearance at a congressional hearing to testify over bonuses at American International Group Inc.
They are also expected to face questions on details of the bad debt plan and are likely to ask Congress to produce legislation that would allow the government to safely dismantle a big financial player, like AIG, without risking damage to the financial system.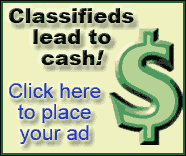 Ahead of the testimony, Dow Jones industrial average futures fell 61, or 0.79 percent, to 7,651. Standard & Poor's 500 index futures fell 8.70, or 1.06 percent, to 808.60, while Nasdaq 100 index futures fell 11.75, or 0.94 percent, to 1,240.25.
On Monday, the Dow and the S&P 500 posted their biggest percentage gains since Oct. 28.
Bond prices fell early Tuesday. The yield on the benchmark 10-year Treasury note, which moves opposite its price, rose to 2.72 percent from 2.68 percent late Monday. The yield on the three-month T-bill, considered one of the safest investments, rose to 0.22 percent from 0.21 percent Monday.
The dollar was mixed against other major currencies, while gold prices fell.
Oil fell 40 cents to $53.40 a barrel in electronic trading on the New York Mercantile Exchange.