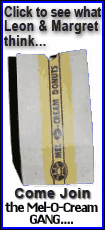 In total, AIG employees have agreed to return about $50 million of the $165 million in bonuses awarded earlier this month by the troubled insurer, New York Attorney General Andrew Cuomo's office said Monday.
Cuomo said he still hopes that more AIG employees will return their bonuses. At most, Cuomo said his office could hope to recoup $80 million of the bonuses -- roughly the amount paid out to American employees.
"I applaud the employees who are returning the bonuses," Cuomo said during a conference call with reporters. "I think they are being responsive to the American people."
Cuomo said 9 of the 10 people receiving the largest awards have agreed to return their bonus. Cuomo said some others have refused to return the money, while others are still considering it.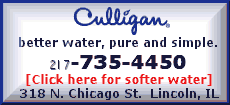 "We are deeply gratified that a vast majority of Financial Products' senior leadership have expressed a willingness to forsake their recent retention payments," wrote AIG spokeswoman Christina Pretto in a statement e-mailed to The Associated Press. She added that the company is continuing to review the responses of the other employees.
AIG has come under heavy criticism because the bonuses were given to employees after the company received $170 billion in government bailout money.
AIG Chief Executive Edward Liddy told Congress last week that some of the employees were willing to give the money back. But Liddy has expressed concern that the company may not be able to attract and retain talented employees if they believe their compensation is subject to adjustment by the Treasury.
Pretto said Monday that a "handful" of senior-level executives have resigned from the financial products division, and that there will likely be more resignations to come.
"We do believe that at this point it's all manageable," she said.
Cuomo said he doesn't plan to release the names of the employees who have agreed to return the bonuses, and said there is no implied threat that if an employee doesn't consent to returning the bonus that their name will be released. Cuomo had sought the names of the employees who received bonuses from Liddy through a subpoena.