Readers and listeners have not left journalism, said those participating Monday night in a forum on journalism and public policy at the National Press Club. However, the business model upon which newspapers have operated is obsolete, the industry leaders said.
Reports of layoffs and furloughs at newspapers around the country have become common in recent months. Gannett Co., which publishes 85 daily newspapers, announced Monday that it was asking most of its 41,500 employees to give up a week's pay for the second time this year. The same day, Advance Publications, which publishes daily papers in nearly two dozen cities, said it was ordering 10-day furloughs and a pension freeze at nearly all its daily newspapers.
"There's no question it's revenue -- and where it's going and how to get it and how to hold onto it," said Tom Curley, president and CEO of The Associated Press. "This is not about a declining market. This is about a growing market. The problem is the revenue is going in different directions."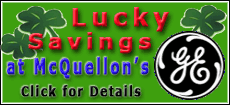 Curley said the end of the business model in which advertising subsidized print news is forcing news media to turn to their readers rather than advertisers for revenue.
"We really have to take a page out of cable and CNN and get more money, more revenue from subscribers, from users and viewers, and that is the big change," Curley said. That also means news media, particularly traditional media, must learn quickly to use more effectively the tools of target advertising, he said.
CNN President Jon Klein said the his network has been insulated from the downturn in the newspaper industry because it has firmly established itself in cable television and in online news.
"We're very careful about the cost side because when you don't know exactly where the revenue's going to turn out, you've got to be cautious. So we're being prudent, but we are happy with where we are. We're not in panic mode," Klein said.
Klein said CNN continues to look into creating its own wire service, which could draw on its 800 local affiliates in the U.S. and its bureaus around the world. The network has been talking to newspaper editors and television and radio owners about what they would want, he said.
"We're seeing some early interest," Klein said. "I think it will be enough to launch something, probably some time this year, we think."
Alberto Ibarguen, the president and CEO of the Knight Foundation, said that along with the revenue problem is the psychological shift facing journalism, one that is moving the industry from a "news consumer" who reads or listens to news to a "news user" who interacts with the information.