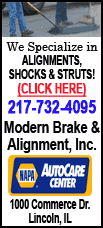 Almost no one inside the Obama administration makes those claims, a bleak assessment that acknowledges the grinding stalemate the war has become, and its impending plans to change tactics and lower expectations.
Little has gone as planned in Afghanistan in recent months, and Obama's advisers know their program to counter a resourceful insurgency may not work, and will cost many more American lives before they find out.
The cautionary tone coming from Obama and his top military and civilian commanders is a quantum shift from the misplaced optimism that papered over harsh battlefield realities during the Vietnam War and the post-invasion period of the Iraq war.
Obama's mission statement for Afghanistan and Pakistan, expected before he sees NATO allies in Europe next week, is likely to redefine victory in the sprawling, decentralized country. The long-awaited review also will probably acknowledge the shortcomings of military power to win a war of "hearts and minds" -- the hoary military catch-phrase left over from Vietnam.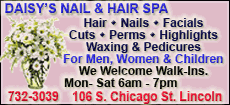 "Even with these additional forces, I have to tell you that 2009 is going to be a tough year," Obama's top commander in Afghanistan, Gen. David McKiernan, said after Obama approved 17,000 additional forces to target the spreading insurgency in southern Afghanistan.
McKiernan called the war in the south "at best stalemated," but said the new troops can gain a toehold. The semantic space between losing and "not winning," as Joint Chiefs of Staff Chairman Adm. Mike Mullen has said, leaves room for the military turnaround that U.S. leaders hope will come this year or next.
Obama, like his military commanders, has been careful not to say outright that the United States is losing the war.
Asked in an interview earlier this month whether U.S. troops were winning against a resurgent Taliban, Obama bluntly said, "No." He went on to tell The New York Times that the insurgency is finding new ways to stymie U.S. and NATO-led forces. "You've seen conditions deteriorate over the last couple of years," he said.
Southern Afghanistan has become the center of the Taliban-led insurgency, which left some 6,400 people -- mostly militants -- dead in 2008 alone. Foreign and Afghan troops are the target of daily roadside bombings and suicide attacks.
Vice President Joe Biden was even more to the point in describing the harsh task facing deployed U.S. troops. "We're about to go in and try to essentially reclaim territory that's been effectively lost," he said last month on CBS' "Face the Nation"
It's very different from the triumphal tone of the Bush administration in the Afghan war's early years, or even its cautiously confident predictions of only a year ago, when then-President George W. Bush said, "We're making progress in Afghanistan."
Then-Secretary of State Condoleezza Rice tried to play down a warning last year from retired Marine Gen. James Jones -- now Obama's national security adviser -- that the United States risked losing "the forgotten war."
"You're not looking at a traditional military force that I think is a strategic threat to the government," Rice said in February 2008.
The year went on to be the deadliest for U.S. forces in Afghanistan since 2001, with 151 killed, and the deadliest overall for foreign troops, with 286 killed. Biden, among others, has said he expects U.S. casualties to rise as more forces are added and the fight gets more intense this year.