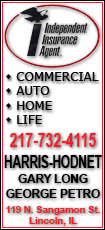 They arrested the 24-year-old suspect in the parking lot of the county jail in Prescott, driven there at his request by the victim. The cabbie told deputies that he'd picked up the man on Friday morning and drove him to a location on Senator Highway.
Upon arriving, the driver said the man told him he couldn't pay the $32 fare and began chasing him with a knife when the driver said he'd was going to call police.
The driver got said he got the man to stop when he offered to take him to a bank to make a withdrawal to pay his fare. But on the way, the cabbie said the man suggested he take him to jail instead.