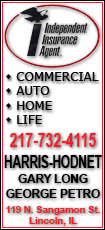 Today's highlight in history:
On March 24, 1989, the supertanker Exxon Valdez ran aground on a reef in Alaska's Prince William Sound and began leaking 11 million gallons of crude oil.
On this date:
In 1765, Britain enacted the Quartering Act, requiring American colonists to provide temporary housing to British soldiers.
In 1882, German scientist Robert Koch announced in Berlin that he had discovered the bacillus responsible for tuberculosis.
In 1909, Irish author and playwright J.M. Synge ("The Playboy of the Western World") died in Dublin at age 37.
In 1934, President Franklin D. Roosevelt signed a bill granting future independence to the Philippines.
In 1944, in occupied Rome, the Nazis executed more than 300 civilians in reprisal for an attack by Italian partisans the day before that had killed 32 German soldiers.
In 1955, the Tennessee Williams play "Cat on a Hot Tin Roof" opened on Broadway.
In 1958, Elvis Presley was inducted into the Army in Memphis, Tenn.
In 1976, the president of Argentina, Isabel Peron, was deposed by her country's military.
In 1980, one of El Salvador's most respected Roman Catholic church leaders, Archbishop Oscar Arnulfo Romero, was shot to death by gunmen as he celebrated Mass in San Salvador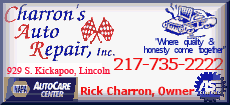 .
In 1995, after 20 years, British soldiers stopped routine patrols in Belfast, Northern Ireland.
Ten years ago: NATO launched airstrikes against Yugoslavia, marking the first time in its 50-year existence that it had ever attacked a sovereign country. Thirty-nine people were killed when fire erupted in the Mont Blanc tunnel in France and burned for two days. The National Transportation Safety Board concluded that Boeing 737 rudder problems caused two fatal airline crashes and nearly triggered a third.