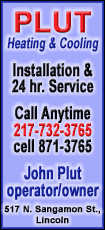 Fourteen people died Sunday when the single-engine Pilatus PC-12 nose-dived into a cemetery near the Butte airport and then burst into flames, officials and witnesses said. An experienced pilot was behind the controls.
Seven adults and seven children from three California families were killed. Relatives said the victims were headed to an exclusive resort on a ski vacation, and gave the children's ages as 1, 3, 5, 7 and 9, plus two 4-year-olds.
While descending toward Butte's Bert Mooney Airport, the plane passed through a layer of air at about 1,500 feet that was conducive to icing because the temperatures were below freezing and the air "had 100 percent relative humidity or was saturated," according to AccuWeather.com, a forecasting service in State College, Pa.
Safety experts said similar icing condition existed when a Continental Airlines twin-engine turboprop crashed into a home near Buffalo Niagara International Airport last month, killing 50.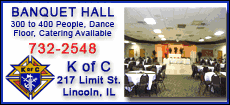 A possible stall created by ice -- and the pilot's reaction to it -- has been the focus of the Buffalo investigation.
"It's Buffalo all over again, or it could be," said John Goglia, a former member of the National Transportation Safety Board. "Icing, given those conditions, is certainly going to be high on the list of things to look at for the investigators."
There won't be any radar data of the plane's final moments for investigators to examine -- like thousands of small airports, the Butte airport doesn't have a radar facility. The radar at the FAA's en route center in Salt Lake City, which handled the flight's last leg, doesn't extend as far as the Butte airport.
The last radio communication from the turboprop's pilot was with the Salt Lake City center when the plane was about 12 miles from Butte, said Doug Church, a spokesman for the National Air Traffic Controllers Association. The pilot told controllers he intended to land at Butte using visual landing procedures rather than relying on instruments, which is not unusual, Church said.
Mark Rosenker, acting chairman of the National Transportation Safety Board, confirmed that the pilot said nothing to controllers to indicate he was having trouble, including during radio conversations earlier in the flight when the pilot notified controllers he intended to divert from the flight's original destination of Bozeman, Mont., to Butte.