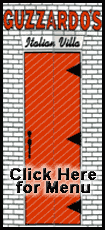 Half of Labor's lawmakers object to teaming up with Netanyahu because of his long-standing opposition to peace efforts. Tuesday's vote was expected to be close.
Netanyahu has been a vocal critic of the outgoing government's peace talks with the Palestinians, saying conditions are not ripe for a deal.
But he appears to be softening his line as he courts moderates. A broader coalition would bring stability to the government since it would not be hostage to the demands of smaller partners. It also would enjoy more international credibility because some members are committed to peace talks.
Netanyahu has so far wrapped up deals with two hard-line coalition allies. Without Labor, he is projected to have no more than 65 of parliament's 120 lawmakers in his coalition.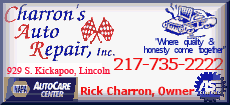 Under the proposed coalition deal with Labor, Israel would draft a comprehensive plan for Mideast peace, resume peace talks and commit itself to existing peace accords, Labor officials said.
Barak would continue serving as defense minister and other veteran Labor lawmakers would be assured ministerial jobs.
The deal also calls for enforcing the law toward illegal Palestinian construction -- the most explosive being in disputed Jerusalem. Israel plans on demolishing dozens of Arab homes in east Jerusalem, claiming they were built illegally.
But Palestinians say it is virtually impossible to get a building permit and that the demolitions are meant to cement Israeli control over that traditionally Arab section of the city.
Israel captured east Jerusalem in the 1967 Mideast war and annexed the area. The annexation is not internationally recognized, and the Palestinians claim the area as a future capital. U.S. Secretary of State Hillary Rodham Clinton recently called the demolitions "unhelpful."
Barak initially declared the party would serve outside the government as a "responsible, serious and constructive opposition."
But with his own personal fortunes inside the party in question and Netanyahu eager to soften the hard-line edge the current coalition lineup projects, Barak has switched gears. He says Israel would be better served by a broad government including Labor than a narrow coalition of hard-liners.
Labor dominated the country's political and economic life for the first half of Israel's history and was the party that signed peace accords with the Palestinians and Jordan. But its fortunes have sagged and its presence in parliament was whittled down from 19 seats to just 13 in the Feb. 10 elections.
Barak's about-face has sparked a rebellion among more dovish Labor lawmakers who say the party would serve as a fig leaf for a hard-line government. They say they won't be bound by any coalition agreement because Barak entered into negotiations without their approval.