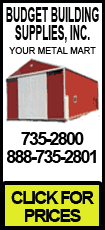 North Korea has declared its intention to send a communications satellite into space between April 4 and 8. Regional powers suspect the North will use the launch to test its long-range missile technology, and has warned Pyongyang the launch would trigger international sanctions.
A 2006 U.N. Security Council resolution prohibits North Korea from engaging in ballistic activity, which Washington and its allies say includes firing a long-range missile or using a rocket to send a satellite into space.
On Tuesday, the North's Foreign Ministry reasserted its right to peaceful development of its space program.
"The countries which find fault with (North Korea's) satellite launch including the U.S. and Japan launched satellites before it," said the statement carried by the North's official Korean Central News Agency. The stance proves their "their hostility toward us," it said.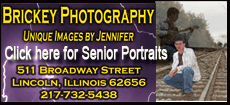 South Korea's Yonhap news agency reported that South Korea's top nuclear negotiator, Wi Sung-lac said his country is working on contingency plans in case Pyongyang goes ahead with the rocket launch.
"As the clock ticks, we are placing more weight on countermeasures after a launch," he was quoted by Yonhap as saying on Tuesday.
The North also warned that any sanctions would violate the spirit of a disarmament pact Pyongyang signed in 2005 with five other nations: China, Japan, Russia, South Korea, and the U.S.
Under the deal, the North pledged to abandon its nuclear program in exchange for aid and security guarantees. In 2007, the country agreed on the initial disarmament steps -- disabling its main nuclear facilities in return for the equivalent of 1 million tons of energy aid and other benefits.
The disarmament process, however, has been stalled since last year over a disagreement with Washington over how to verify the North's past atomic activities.
The statement warned that sanctions would "deprive the six-party talks of any ground to exist or their meaning."