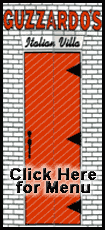 Sutton began by explaining the next stage of repairs for The Mill, the iconic Route 66 structure that has been saved by a group of local volunteers. The foundation is crumbling and the building needs to be lifted up so that a new foundation can be poured. Plus, new wood sills need to be added so that The Mill can be gently nestled back down on a foundation good for another 100 years.

Later, the conversation shifted to genetics. Yes, the man has a wealth of knowledge, interests and skills.

Born and raised in Decatur, Sutton attended grade school in Lincoln and graduated from St. Patrick's High School in Decatur. When he was a youngster, John's parents, Herbert and Mary, both worked, and John and his sister, Mary, found the local library their baby sitter.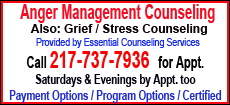 It was here at an early age that John started reading and learning about everything his young mind found curious. With a smile, John said that when those years were over he had read every book in the library that he had any interest in. With a wealth of knowledge already in his head, Sutton then attended Springfield Junior College and went on to Millikin and then Illinois State University, earning a bachelor's degree in music education.
After four years of teaching music in Beason and Mount Auburn, Sutton went to work for the state as a mental health counselor and soon was placed in charge of the rehab and industrial therapy division. He later went on to work at the prison and ran a leisure time activity workshop where inmates learned painting, woodworking, ceramics and even weaving. When asked how a convict would find weaving or embroidery interesting, Sutton explained that the projects could be taken back to their cells, and thus convicts with so much free time could engage in something productive between classes.
It is difficult to pin down dates with Sutton. He has a remarkable memory, but he doesn't use any of it to keep track of dates or times. Showing his philosophical side, he explained, "Time doesn't mean much to me. It's such an artificial thing." Sutton prefers to concentrate on today and what he intends to do with it rather than concern himself with what he did some other day now past.
Although Sutton doesn't concern himself with what he has done, the effects of his efforts have been significant and important to the community and those he has helped over the years.
Among the many groups Sutton considers important enough to spend his "today" on is the University of Illinois Extension in Logan County.
John Fulton, U of I Extension director, summed up Sutton's work with the extension service. "John Sutton is a great community resource," Fulton said. "He has been involved in U of I Extension programming for over 25 years. He has been on program committees, program councils, Executive Council and Extension Council at the local level. He has served on the Regional Extension Advisory Council and was the chairman. He has also been a member of the State Extension Advisory Committee and served as the chairman."
He now serves on the dean's committee for the College of ACES at the University of Illinois. John is involved in many things but seems to view the service as an opportunity to improve his community, rather than being a member of a particular board.
His involvement has led to some rather strange associations between groups, but the end is a formidable coalition to improve Lincoln and Logan County.
Of course, like many great volunteers, John probably would be better off with a few more paying jobs rather than the many volunteer hats he wears. But his reward is in the benefits to his community, rather than to himself.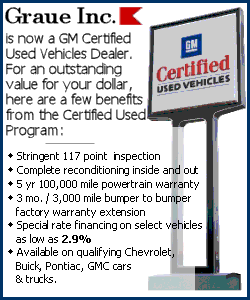 Sutton has extensive knowledge of building construction, starting from his youth, when his do-it-yourself father taught him how to fix, repair and rebuild the family house. Over the decades, John has refined his construction skills to the point of being a master craftsman at building, or rebuilding, and uses those skills frequently as a volunteer.
As an example Sutton has been with Habitat for Humanity of Logan County since the first house was built. "They were building a house down the block from me and I walked down to see what they were doing and decided to pitch in," he said. Twelve houses later, Sutton still pitches in with each house the organization builds.
Sutton also has devoted many hours to the restoration project at the historic Mill. When an agreement the committee had to install the new windows fell through, John took it upon himself, with help from Bob Wilmert, to get the windows all in before winter. Now his focus for the building has shifted to the foundation that has been crumbling away.
John's volunteer efforts have earned high praise from tourism director Geoff Ladd. "John Sutton has been a MVP to tourism in this county," Ladd said. "I first started working with him on the Railsplitting Festival in 2005. From there, he has time and again proved his value in many ways, which is why he won the Friend of Tourism Award at our annual dinner last year. Currently he is the volunteer project manager at The Mill and has done a tremendous amount of work on that project."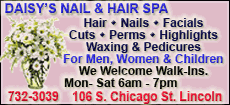 Over the years Sutton has also been involved with his church, Holy Family, including chairmanship of the council, and he heads their buildings and grounds committee.
He has been involved with crafts and hand skills his entire life. He also is a member of the Abraham Lincoln Arts and Crafts Guild and is helping to create a historic presentation at the Railsplitting Festival held each fall. It is this meld of hand craftsmanship blended with his teaching ability that Sutton enjoys. He believes in sharing the ingenuity and skills of the past with the younger generations. "You should know what grandpa did," John explained. "Everything didn't come in a can. If a rake handle broke, you went and got a stick and carved it into a new handle."
Although Sutton volunteers to pitch in whenever and wherever he is asked, sometimes he just does something that needs to be done, without request. Local historian Paul Beaver recalled when the community learned that "Illinois Stories" was coming to Lincoln to film; without anyone asking, Sutton repainted the historic watermelon sign so that when the PBS show came to town, it would look good for the cameras.
At age 66, Sutton is now becoming more of a teacher again. "I need to pass on the valuable experience I have while I still can," he said. "It's time for younger people to take over."
It is this caring for the community, not only as a volunteer, but as someone interested in making sure the next generation of volunteers is as ready for the task as he has been, that makes John Sutton our Personality of the Week.
[By MIKE FAK]