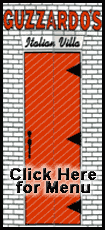 The heaviest snow accumulations are expected over the northern Black Hills, where totals will reach between 30 and 40 inches. Blizzard conditions will create dangerous traveling conditions and possible power outages.
A strong cold front associated with this system is expected to bring plenty of unsettling weather activity to the Great Lakes, Mississippi Valley, and the central and southern Plains.
Thunderstorms may turn severe and may be accompanied by hail and isolated tornadoes. Residents of these areas are encouraged to monitor weather activity and severe weather warnings throughout the day.
Elsewhere, an approaching cold front from the eastern Pacific will bring numerous rain and snow showers to the Pacific Northwest and the northern Intermountains.
The East will see fair weather activity as high pressure remains over the East Coast.
Temperatures in the Lower 48 states Monday ranged from a low of minus 13 degrees at Mount Washington, N.H., to a high of 93 degrees at Laredo, Texas.