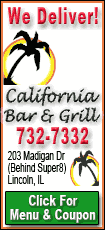 In its first detailed explanation of the March 18 ruling, the Commerce Ministry said it looked at China's whole beverage market and concluded Coca-Cola's dominance in carbonated drinks could be used to promote sales of Huiyuan Juice Group, stifling competition and leading to higher prices.
"Whether Huiyuan is a national brand is not a factor that needs to be considered in an anti-monopoly investigation and has nothing to do with the Commerce Ministry's rejection of this acquisition," ministry spokesman Yao Jian said in a five-page statement on its Web site.
The rejection of the $2.5 billion deal sparked concern that Beijing was trying to keep Chinese brands out of foreign hands. Industry analysts questioned the brief announcement last week that cited anti-monopoly concerns, noting that Coca-Cola and Huiyuan were in different lines of business.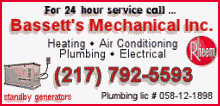 Coca-Cola's "dominant position in the carbonated beverage market could be transferred to the fruit juice market. This would seriously cripple or deprive other fruit juice producers of the ability to compete," Yao said. "It would harm competition in the fruit juice market, forcing customers to accept higher prices and fewer products."
Yao said Coca-Cola might have used its carbonated beverage brands to promote Huiyuan or bundle products together for sale.
Coca-Cola said last week it thought such competition issues were resolved following a review process that began in September.
Coca-Cola has a 16 percent share of China's soft drink market -- which also includes fruit and vegetable juices, bottled teas and sports drinks -- and adding Huiyuan would have raised that to 18 percent, according to consulting firm Euromonitor.
China is a top destination for foreign investment and received $5.8 billion in February despite a decline amid global turmoil. But acquisitions of established companies are unusual and politically sensitive.