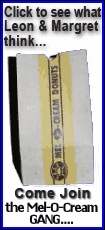 "Volumes are just disappearing," Chief Executive Mohammed Sharaf said in a round-table with reporters. "It's not that we are losing our business to our competition. ... It's just not there. It's gone."
Trade at the company's ports in the developing world is faring better than in more established regions, where it has seen double-digit declines, he said.
The bleak outlook comes despite strong 2008 sales growth for the rapidly expanding company.
DP World said it earned $530.7 million last year, compared with $1.15 billion in 2007, when it booked a large gain on the sale of U.S. ports to American International Group Inc. amid a political firestorm.
After adjusting for that sale and other items, DP World's profit from continuing operations rose to $620.8 million from $419.7 million in 2007.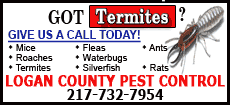 Revenue jumped 20 percent year-over-year to $3.28 billion, helped by increased capacity from new operations in Yemen, Senegal, Egypt and Spain.
To cope with the growing drop in shipping, Sharaf said DP World is aiming to cut at least 3 percent of fixed costs from what executives say is already a lean organization, and has laid off a "minimal" number of workers. It also has agreed to accept late payments from some shipping companies struggling to make ends meet in the short term, he said.