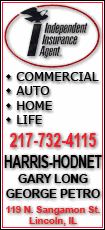 In the letter, the two insurance industry groups said their members are willing to "phase out the practice of varying premiums based on health status in the individual market" if all Americans are required to get coverage. Although the letter left open some loopholes, it was still seen as a major development.
"The offer here is to transition away from risk rating, which is one of the things that makes life hell for real people," said health economist Len Nichols of the New America Foundation public policy center. "They have never in their history offered to give up risk rating."
"This letter demonstrates that insurance companies are open to major insurance reform, and are even willing to accept broad consumer protections," said Sen. Jeff Bingaman, D-N.M., a moderate who could help bridge differences on a health care overhaul. "It represents a major shift from where the industry was in the 1990s during the last major health care debate."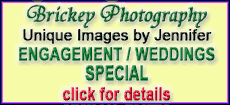 Insurers are trying to head off the creation of a government insurance plan that would compete with them, something that liberals and many Democrats are pressing for. To try to win political support, the industry has already made a number of concessions. Last year, for example, insurers offered to end the practice of denying coverage to sick people. They also said they would support a national goal of restraining cost increases.
The latest offer goes beyond that.
Insurance companies now charge very high premiums to people who are trying to purchase coverage as individuals and have a history of medical problems, such as diabetes or skin cancer. Even if such a person is offered coverage, that individual is often unable to afford the high premiums. About 7 percent of Americans buy their coverage as individuals, while more than 60 percent have job-based insurance.
"When you have everyone in the system, and you can bring (financial) assistance to working families, then you can move away from health status rating," said Karen Ignagni, president of America's Health Insurance Plans, the leading trade group.
The companies left themselves several outs, however. The letter said they would still charge different premiums based on such factors as age, place of residence, family size and benefits package.