"We think the project is really needed," said Mitchell Johnson, a senior vice president at Memorial Health System, of the proposal to build a new, more accessible Lincoln hospital. "This is something that's going to serve future generations, including the children and grandchildren of the people who are here now."

The new hospital will replace the current five-story building, built in 1954, with a two-story facility where all outpatient services will be provided on the first floor instead of several different floors.

The current hospital has "served our community extremely well, but a new hospital designed around a new paradigm of quality, convenience and patient safety will allow for a much better patient experience," said Dolan Dalpoas, ALMH chief executive.

The new two-story, 116,000-square-foot critical access hospital will include a 25-bed inpatient complement consisting of 22 medical-surgical private patient rooms and three private labor, delivery, recovery, postpartum units, along with five outpatient observation rooms.

In addition to the medical-surgical and obstetrics nursing units located on the second floor, the hospital will provide appropriately sized clinical services on the first floor, including a 10-bed emergency department, 11-bed special procedures area, a surgical suite, universal testing area, lab, rehab, radiology with MRI, and administrative and other ancillary support services.

The new, combined 9,500-square-foot physical therapy and cardiac rehab space will include a full gym and a warm water hydrotherapy pool.

An associated 21,000-square-foot medical office building will be constructed directly adjacent and be connected to the hospital.

Features of the new hospital will include expansive areas of thermally efficient glazing to maximize natural daylight, wide overhangs, interior shade systems and energy-saving sun screens for solar control, as well as visual connection and physical access to the nearby wooded green space for patients, staff and visitors. Extensive landscaping will enhance the entire campus, and parking area storm water runoff will be managed in part through the low-impact use of landscaped bioswales.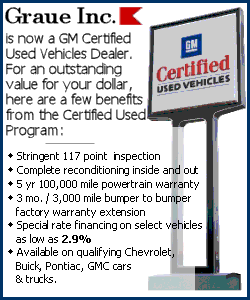 Following the completion of a comprehensive master facility plan in 2007 by Pansing Nolan Matlock Ltd., the leaders of Memorial Health System and ALMH awarded the contract for the architectural and interior design of the new facility to the team from PNM.
PNM and the entire design team worked closely and collaboratively with the construction manager and Memorial Health System in Springfield to monitor and maintain the project schedule and construction cost.
PNM, a 13-person firm in St. Louis, Mo., is committed to the principle that every project offers a unique design opportunity, and within that opportunity is a solution that meets their clients' needs and exceeds expectations. Using a growing body of scientific data, PNM will appropriately develop the design and function of the new facility to meet the contemporary operational needs of tomorrow's rural critical access hospitals. As patient-centered, rather than provider-focused, the design of the new facility will encourage partnerships with patients, families and caregivers, empowering the collective group.
The project is expected to be complete by the end of 2010.
[Text from file received from Pansing Nolan Matlock Ltd.]