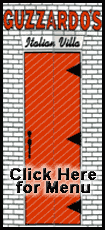 Kyle Gleason is a 26-year-old soldier currently stationed in Afghanistan as a gunner on a Chinook crew. A Lincoln native and the son of Dennis and Nitsie Gleason, the young soldier is on his second overseas tour. Previously Gleason served 14 months in Iraq as a gunner on a Humvee.
Gleason has wanted to be a soldier his entire life. His father, Dennis, explained that Kyle signed up for the Guard as a junior in high school and immediately went into the service upon graduation. Gleason has many specialties, including weapons, and is also a paratrooper.
Thanks to Facebook, this local soldier has been able to keep in touch with family and friends, posting pictures and information continuously to keep that thread with home and family unbroken.
There is another thread, as it were, being woven between Kyle, his crew and the community Kyle grew up in, and it makes a person proud. It certainly has everyone over at the Knights of Columbus proud.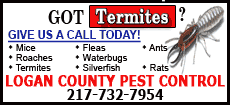 Young Staff Sgt. Gleason is an active fourth-generation member of the Knights of Columbus Council, when he isn't serving his country, that is. And the members of the Knights of Columbus and their patrons are making sure Kyle and the crew he serves with are not forgotten. The Knights members and patrons adopted Kyle and his friends. The soldiers in turn have adopted the KCs.
Like all soldiers, a crew forms a tight-knit bond, a brotherhood that is essential when a unit faces peril. In lighter moments it is this bond that also means when one soldier gets something, everyone shares. And so it is that the KCs adopted Kyle's entire C-47 crew.
Since the KCs started gathering care packages for Gleason, six of these 10-pound packages have been sent. They included snacks, cookies, candies and other treats, plus magazines and other materials to help the crew feel that personal contact with their home country.
For Kyle's birthday, a card was signed by all who stopped by, and pictures of friends were taken to be sent to the soldier as well. His father mentioned that a package the family sent included deer salami and jerky, and that was a real hit with the crew.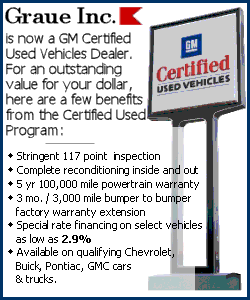 What makes this special contact with this copter team all the more personal, to not only Gleason and his crew, is what the chopper crew did for the KCs to return their kindness. The flag in the picture with the soldiers isn't in Afghanistan anymore. It was sent back to the Knights of Columbus Hall with an explanation.
The flag in the picture, and now in a box at the KC Hall, was flown on a mission on Feb. 26. On an accompanying photo is the mention of the mission as well as the crew, which besides Kyle, included CW3 Mark Chojnacky, pilot-in-charge; Staff Sgt. Jabson; Capt. Aaron Weddle, pilot; and Sgt Jackson, flight engineer.
Many of the KC members and patrons are very emotional about this special gift Kyle and his crew sent to them, and there are plans to make a proper protective case so that the flag can be displayed proudly at the hall.
In the meantime, a box for dropping off the next supply of good homegrown items to be sent to the crew is already being filled up. It is just the next of many until Gleason and his crew can return home after another job well done for their country and their communities.
The flag will be waiting, as will everyone at the Knights of Columbus, for Kyle and his crew's safe return.
[By MIKE FAK]