NACS recognizes LCCS' Randal H. Storm with Aspen Award

Send a link to a friend
[March 28, 2009] O\BERLIN, Ohio -- The National Association of College Stores presented the prestigious Aspen Award to Randal H. Storm, manager of Lincoln Christian College and Seminary Bookstore, Lincoln, Ill.
The Aspen Award was created by NACS to recognize collegiate retailers who have made consistent contributions to the professional development of others.

The award was named for the aspen tree, which symbolizes strength in the face of adversity, growth, perseverance, protection and continuity.

Storm is "an inspiring facilitator with a wonderful ability to capture -- and to keep -- the attention of a group. He is a mentor to many and is a truly caring individual who guides people in the right direction without much fanfare," said one of his nominators.

Storm has contributed to the industry in many ways, including serving as a member of the NACS board of trustees and being an avid supporter of NACS education. He has continuously volunteered for events and facilitated countless NACS educational programs at national, state and regional association meetings. He is a certified collegiate retailer, or CCR, an earned professional designation awarded by NACS.
To further honor Storm, a personalized brick will be laid at the NACS headquarters in Oberlin, Ohio, in his name.
Prior recipients of the Aspen Award are:
2008 -- Danny Key, CCR, director, Wingate University Bookstore

2007 -- Dennis A. Mekelburg, CCR, associate director, Arizona State University Bookstore

2006 -- Terence Murphy, manager, Holyoke Community College Bookstore

2005 -- Maria L. Murtagh, director, Student Store University of the Pacific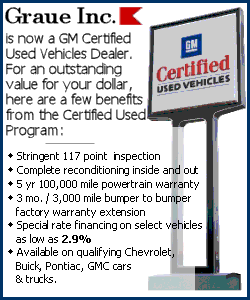 About NACS
Headquartered in Oberlin, Ohio, the National Association of College Stores is the professional trade association representing the $10 billion collegiate retailing industry. NACS represents more than 3,100 collegiate retailers and approximately 1,100 associate members who supply books and other products to college stores. NACS member stores daily serve America's college students while supporting the academic missions of higher education institutions everywhere. Additional information on NACS is available at www.nacs.org.
[Text from NACS news release received from Lincoln Christian College and Seminary]