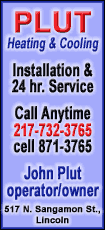 In addition to the many bills that were passed, state Sen. Larry Bomke, R-Springfield, said that Senate and House Republican leaders met with Gov. Pat Quinn and nearly a dozen major business associations to talk about creating and maintaining jobs in Illinois.

Business leaders stressed the importance of fair tax policies, urged lawmakers to rein in state spending, emphasized the need for health care reforms and encouraged lawmakers to continue to work with businesses -- not against them.

Bomke noted that many business groups are concerned about Quinn's proposed 50 percent income tax rate increase for business, stressing that it would further burden businesses that are already suffering as they try to stay afloat in today's floundering economy.

Supporting a future effort to give Illinois' economy and employment numbers a kick-start, the Senate approved Senate Bill 2016, which offers state financial, governmental and structural support for Chicago's bid to host the 2016 Summer Olympic Games.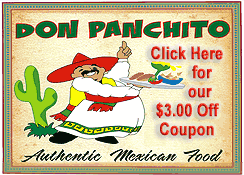 Illinois is one of four finalists to host the games, including Madrid, Rio de Janeiro and Tokyo. The Olympic Committee will conduct an evaluation visit in Chicago on April 2-8. Many state and Chicago-area officials are hopeful that the passage of Senate Bill 2016 will bolster the state's review in the evaluation. The bill now progresses to the governor, who is expected to sign the legislation into law.
Also this week, the Senate approved Senate Bill 48, which creates the Illinois Torture and Relief Commission. The commission will investigate claims from convicted individuals that their conviction resulted from a confession extracted through torture by former Chicago Police Cmdr. Jon Burge or police officers under his command.
The legislation is a response to allegations swirling around the former police commander and his subordinate officers, who allegedly used torture to interrogate African-American suspects over a 20-year period of time.
Lawmakers approved another long-sought-after bill, Senate Bill 1467, which would permit big trucks to travel 65 mph on rural interstates. This would include semis, buses, campers, recreational vehicles and vehicles towing another vehicle.
This legislation has been approved by both the House and Senate on numerous occasions; however, it has been continually vetoed by the governor. Proponents of Senate Bill 1467 say that the states surrounding Illinois allow big trucks to travel at least 65 mph on rural interstates and have not seen an increase in the accident rate involving large trucks. However, opponents contend that large trucks cannot be treated the same way as smaller vehicles and that allowing these trucks to travel at the same speed as cars and smaller trucks will pose a safety risk because it takes the larger trucks more time to stop and because they are not as maneuverable as smaller vehicles.
Also approved by the Illinois Senate this week:
AABD (Senate Bill 1283): Removes the July 1 sunset date for financial aid for refugees and asylees under the Aid to the Aged, Blind and Disabled $500 grant program.

Abuse (Senate Bill 807): Requires the Department of Children and Family Services to determine whether to conduct a family assessment or an investigation to prevent or provide a remedy for child abuse or neglect.

AEDs (Senate Bill 1254): Exempts outdoor facilities owned by municipalities and townships from being required to install automatic external defibrillators.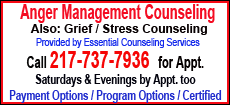 Aging (Senate Bill 326): Requires the Department on Aging develop a plan for restructuring the state's service delivery plan for older adults. The plan must be based on individual health circumstances and functioning level, regardless of residence.

Allergies (Senate Bill 152): Requires that clear and consistent safety guidelines and policies for life-threatening food allergies be developed and provided to each school board for implementation.

Animal euthanization (Senate Bill 38): States that only a licensed Illinois veterinarian can euthanize a companion animal by using carbon monoxide.

Banks (Senate Bill 1422): Requires approval by the commissioner of banks before large banks can take "control" of small, state-charged savings banks.
Circuit Breaker (Senate Bill 88): Modifies Circuit Breaker income limits for surviving spouses so that survivors who apply for benefits are judged solely by their own income, rather than the income of their deceased spouse.
Confidential identification (Senate Bill 1512): Establishes procedures for the issuance of confidential state ID cards, driver's licenses and plates to law enforcement agencies for law enforcement purposes.

Corrections (Senate Bill 1404): Requires the departments of Human Services and Corrections to work together to provide helpful information to families and children of incarcerated parents.

Compensation Review Board: Senate Bill 63 requires the Compensation Review Board to submit two reports to the General Assembly, separating the judicial branch from the legislative and executive branch. Senate Bill 190 reduces the number of members on the Compensation Review Board and requires the board to create three separate reports to be approved or reduced by the General Assembly in three separate resolutions on three separate roll calls.

Crime victims (Senate Bill 42): Allows a victim impact statement to be presented to the court in a mental health commitment hearing in the case of a person who was tried for a violent crime and found not guilty by reason of insanity.

CTA civil action (Senate Bill 84): Deletes requirement of written notice to the Chicago Transit Authority within six months if someone is about to commence any civil action against CTA.
Dental services (Senate Bill 1393): Establishes a grant program for local health departments, federally qualified health centers and rural health clinics for the development of comprehensive dental clinics.

Disabled employees (Senate Bill 40): Requires several state agencies that assist people with disabilities to develop and implement programs to increase the number of qualified employees with disabilities who are working with the state.
Education grant (Senate Bill 1412): Changes the Early Childhood Education Block Grant allocation so that no less than 11 percent, instead of exactly 11 percent, of the grant must be used to fund programs for children ages 0-3.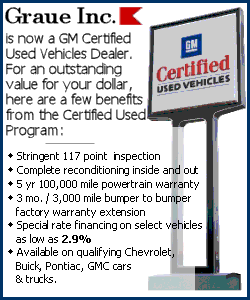 Elections (Senate Bill 1473): Requires every political committee that files electronically to receive all electronic notices, reports or dispatches from the State Board of Elections.
Emergency care (Senate Bill 1487): Allows physician assistants to provide medical care in an emergency situation without the supervision of a physician.

Ethics (Senate Bill 54): Establishes procedures for the executive inspector general's office to submit a version of its final report to the Executive Ethics Commission, to the employee who is the subject of the investigation and to the public.

Eviction (Senate Bill 153): Extends the time period for enforcement of an eviction judgment from 90 days to 120 days after entry of the order.

Forestry council (Senate Bill 1413): Establishes the Illinois Forestry Development Council to oversee Illinois' forestry resources.

Furlough (Senate Bill 1479): Provides service credit to state employees for up to five days of voluntary or involuntary furlough used to address a state fiscal emergency.

Gangs (Senate Bill 141): Creates the offense of criminal street gang recruitment of a minor.

Income tax checkoff (FS 1490): Creates an income tax checkoff for crisis nurseries.

Juvenile records (Senate Bill 104): Allows people investigating the conduct of police officers to access juvenile records.

Medicaid (Senate Bill 1497): Authorizes Medicaid to cover dental procedures that include diagnostic, preventative or corrective procedures, bringing state law into line with federal law in order to ensure federal reimbursement.

Military (Senate Bill 1333): Requires public employees to be granted leave by their employer for any training or duty required by the U.S. armed forces and requires that they be paid the difference between the employee's government salary and their military salary.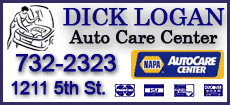 MRSA (Senate Bill 105): Requires state facilities, including mental health hospitals, correctional centers and centers for developmentally disabled people, to develop procedures related to MRSA prevention, control and reporting.
New fee (Senate Bill 1341): Imposes an additional $10 fee on any person who receives court supervision for a vehicle code violation. The fee is to be directed to the driver education fund for course work and training.

Overtime (Senate Bill 1369): Prohibits state agency directors from requiring employees to work in excess of an agreed upon, predetermined and regularly scheduled daily work shift, not to exceed 40 hours per week.

Paternity (Senate Bill 1274): Requires paternity findings and exclusions entered in juvenile court proceedings to be disclosed to the Department of Healthcare and Family Services when necessary.

Pensions: Senate Bill 1292 requires the state pension systems to establish a policy with the goal of increasing the racial, ethnic and gender diversity of its fiduciaries. Senate Bill 39 allows downstate and suburban teachers to buy pension service credit in the Teachers' Retirement System for out-of-state maternity leave.

Rental car liability (Senate Bill 1268): States that a rental car patron is liable for up to $2,000 of the fair market value of a stolen rental vehicle, regardless of whether they exercised "ordinary care."

Required bidding (Senate Bill 1414): Establishes that counties other than Cook are not required to seek competitive bids for services, materials, equipment, supplies or construction costing less than $50,000, instead of $20,000.

School boards (Senate Bill 35): Requires school boards to grant 30 days of sick leave for birth and adoption.

Semitrailers (Senate Bill 1467): Allows large trucks to go 65 mph on rural interstates.

Sex offenders (Senate Bill 62): Prohibits convicted child sex offenders from operating certain types of vehicles that are attractive to children, such as ice cream trucks.
State police (Senate Bill 1425): Establishes that state police applicants with an honorable military discharge who received an Afghan or Iraqi campaign medal are deemed to meet the state police college or university education requirements.

Superintendents (Senate Bill 1276): Creates a new superintendent mentoring program for the first two school years an individual serves as a new superintendent.

Suspected abuse (Senate Bill 1278): Establishes disciplinary action for optometrists who fail to report an instance of suspected abuse or neglect.
Textbook bundling (Senate Bill 1485): Places restrictions on college textbook publishers to specifically address the practice of "bundling."

Torture (Senate Bill 48): Creates the Illinois Torture Inquiry and Relief Commission to investigate claims of torture that resulted in a confession and conviction on a felony offense, resulting from conduct by former Chicago Police Cmdr. Jon Burge or police officers under his command.

Utilities (Senate Bill 1448): Limits fees that utilities must pay to cross railroad rights of way.

Veterans: Senate Bill 1461 gives Illinois residents who are veterans of the War on Terror $100 in compensation. Senate Bill 1521 allows school boards to issue high school diplomas to honorably discharged veterans of the Vietnam War.

Visitation (Senate Bill 101): Expands the criminal offense of unlawful visitation interference to include interference with parenting time orders.
[Text from file sent on behalf of Sen. Larry Bomke by Illinois Senate Republican staff]