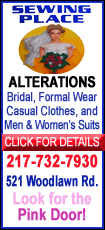 President Barack Obama and his top advisers have determined that neither company is viable and that taxpayers will not spend untold billions more to keep the pair of automakers open forever.
In a last-ditch effort, the administration gave each company a brief deadline to try one last time to convince Washington it is worth saving, said senior administration officials who spoke on the condition of anonymity to more bluntly discuss the decision.
Obama was set to make the announcement at 11 a.m. Monday in the White House's foyer.
In an interview with CBS' "Face the Nation" broadcast Sunday, Obama said the companies must do more to receive additional financial aid from the government.
"We think we can have a successful U.S. auto industry. But it's got to be one that's realistically designed to weather this storm and to emerge -- at the other end -- much more lean, mean and competitive than it currently is," Obama said.
Frustrated administration officials said Chrysler cannot function as an independent company under its current plan. They have given Chrysler a 30-day window to complete a proposed partnership with Italian automaker Fiat SpA, and will offer up to $6 billion to the companies if they can negotiate a deal before time runs out.
If a Chrysler-Fiat union cannot be completed, Washington plans to walk away, leaving Chrysler destined for a complete sell-off. No other money is available.
Shawn Morgan, a Chrysler spokeswoman, said the company wants to work with the Treasury Department and Obama's auto task force but declined to comment on the White House's plans.
"With the administration's announcement on the restructuring of the automotive industry imminent, it would be inappropriate to comment on speculation," Morgan said in a statement early Monday.
For GM, the administration offered 60 days of operating money to restructure. A frantic top-to-bottom effort began Sunday after chairman and CEO Rick Wagoner stepped aside under pressure from the White House.
Fritz Henderson, GM's president and chief operating officer, became the new CEO, the company said in a statement Monday. Board member Kent Kresa, the former chairman and CEO of defense contractor Northrop Grumman Corp., was named interim chairman of the GM board.
In a major management shake-up, new directors will make up the majority of GM's board, the automaker said.
"The board has recognized for some time that the company's restructuring will likely cause a significant change in the stockholders of the company and create the need for new directors with additional skills and experience," Kresa said in a written statement.
Obama advisers saw public outrage come to a head in recent weeks, as populist anger escalated over bonuses paid to American International Group executives. They realized Americans are frustrated with the economy and its business leaders; they also said they would not invest one dollar more than was necessary to keep the companies alive and would walk away if it looked impossible.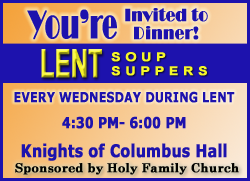 Officials said GM had failed to make good on promises made in exchange for $13.4 billion in government loans, although there are currently no plans to call in those loans.
Administration officials still believe GM's chances are good, given its global brand and its research potential. Officials say they are confident GM can put together a plan that will keep production lines moving in the coming years. They planned to send a team to Detroit to help with that restructuring.
Chrysler, meanwhile, has survived on $4 billion in federal aid during this economic downturn and the worst decline in auto sales in 27 years.
In progress reports filed with the government in February, GM asked for $16.6 billion more and Chrysler wanted $5 billion more. The White House balked and instead started a countdown clock.