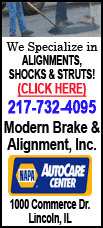 Wagoner, 56, who spent 32 years with GM working all over the world, stepped down effective immediately, the company said in a statement early Monday. He was replaced as CEO by Fritz Henderson, the company's vice chairman and chief operating officer.
GM board member Kent Kresa, a former chairman and CEO of Northrop Grumman Corp., was named interim chairman and said new directors will make up the majority of GM's board when a new slate is nominated for election at the company's annual meeting in August.
"The board has recognized for some time that the company's restructuring will likely cause a significant change in the stockholders of the company and create the need for new directors with additional skills and experience," Kresa said in a written statement.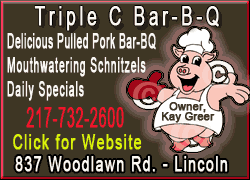 The management shake-up, according to several industry analysts, shows that the administration is serious about forcing GM to change more quickly and dramatically than it did during Wagoner's nearly nine-year tenure as CEO.
Jeremy Anwyl, chief executive of the automotive Web site Edmunds.com, called the move "political theater" to appease an increasingly bailout-weary public.
"American taxpayers are not happy," Anwyl said. "But this way you're able to point to Rick and say he's gone, and that creates an environment where the loans become politically palatable."
By all accounts, Wagoner made progress in fixing GM. While CEO, he cut its U.S. work force from 177,000 to roughly 92,000 today.
Wagoner also closed factories; shed the unprofitable Oldsmobile brand; globalized GM's engineering, manufacturing and design to save billions; and led a resurgence in quality and performance of its long-neglected cars. In 2007, the company reached a landmark agreement with the United Auto Workers that shifted massive retiree health care costs to a union-run trust and ushered in a $14-per-hour wage for new hires, about half that of a current laborer.
But critics, including many members of Congress, say Wagoner moved too slowly, failing to cut enough of the company's huge health care and pension costs, and relying too long on high-profit pickup trucks and SUVs as gas prices rose and the market shifted toward smaller vehicles.
In the past four years, GM has piled up $82 billion in losses.
Still, Wagoner had the company moving in the right direction, Anwyl said.
"Was he moving fast enough or bold enough? Obviously, in light of what we know today," Anwyl said, "the answer would be no."
While ousting Wagoner, the Obama administration made no management changes at Chrysler LLC, which also is getting government loans. Chairman and CEO Robert Nardelli has only been in charge there since August 2007.
David Cole, chairman of the Center for Automotive Research in Ann Arbor, Mich., said Wagoner's departure probably will have little impact on GM's restructuring efforts because Henderson was the heir-apparent in GM's succession plans.
"I don't think you would see any shift or significant change at all with Rick's leaving. I think the course that they're on, they're on," he said.
Wagoner became GM's face to the public during a disastrous November appearance before Congress to request assistance. He was lampooned on NBC's Saturday Night Live after being torn apart by lawmakers for flying to Washington in a corporate jet and offering vague, rambling answers to their questions.
"Given the history, a change in management could hardly hurt and might do some good," Sen. Charles Schumer, D-N.Y., said Sunday.