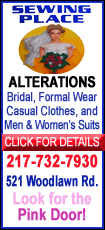 Earlier in Asia, Japan's Nikkei 225 stock average sank 390.89 points, or 4.5 percent, to 8,236.08, and Hong Kong's Hang Seng slid 663.17, or 4.7 percent, to 13,456.33.
The retreat in Europe and Asia followed a sell-off Friday on Wall Street, where investors booked profits on the Dow Jones industrial average's 21 percent gain over 13 trading days. U.S. stock futures pointed to more losses Monday on Wall Street. Dow futures fell 187, or 2.4 percent, to 7,575 while Standard & Poor's 500 futures fell 21.9 points, or 2.7 percent, to 794.20.
The main focus of attention in markets this week is Thursday's meeting in London of G-20 leaders of industrialized and developing countries. While the leaders will look to present a show of unity, especially on the need to regulate global capitalism better, earlier hopes that they will agree a coordinated fiscal boost appear to have been dashed by skepticism in many European governments.
In an interview with the Financial Times newspaper, President Barack Obama conceded that there was a "legitimate concern" that many countries will want to see how their earlier stimulus measures have worked before unveiling further packages.
With new fiscal stimulus plans not expected to feature in the ensuing communique and differences of opinion between the U.S. and Europe persisting, stock markets have started the week on a fragile note.
"Authors of the communique may have to employ a high level of ingenuity if they are to disguise the disparity in view as to the appropriate lengths that countries must go to to secure economic stability," said Neil Mellor, an analyst at Bank of New York Mellon.
"We strongly suspect that disappointment is hanging over the market once more, and it must be said that in view of the price action in equity markets, this augurs badly for the week as a whole," he added.
In addition, investors have been unnerved by reports that the chief executives of JP Morgan Chase & Co. and Bank of America Corp. both said business conditions had become more difficult since they reported being profitable for January and February.
In Europe, sentiment in the banking sector took another hit with the news that Spain was bailing out Caja Castilla-La Mancha -- its first bank rescue in 16 years -- and reports that UBS is about to cull another 8,000 jobs.
Shares of automakers around the world were also under pressure after the White House said ailing General Motors Corp. and Chrysler LLC. had not submitted acceptable plans to receive billions more in bailout money, increasing the likelihood that the two will eventually file for bankruptcy protection.