They rent, live with friends or family, or seek refuge in a shelter. They usually have stacks of overdue bills, empty savings accounts, and a red flag on their credit reports that will take years to fade. They often suffer from feelings of shame, failure and displacement.
The Housers, the Melendezes, the Gambinos, the Boykins -- four families from different backgrounds and different states -- are all enduring the same life smack-down.
They've all lost their homes within the past year. They've learned lessons and changed behaviors. They've opened new doors after their front doors closed, turned to social programs that helped or let them slip through a crack.
They all seek happily ever-after endings. But there are no guarantees.
___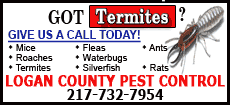 Bitter medicine
GAHANNA, Ohio (AP) -- Her family's health fell apart with such ferocity that Sarah Houser laughs in disbelief when she remembers it.
Their troubles began in the summer of 2007 with a sharp pain in her husband Eric's stomach from a debilitating intestinal disease that required several surgeries and left him with seven hernias. Days later she came down with a scratchy throat that wouldn't go away.
"It was like the Thursday after his surgery I found out that the cancer was back," Houser, 38, says. "There's four tumors in my neck ... the biopsies say that the lymph nodes are malignant."
Eric Houser was kept out of work for months, and this family of seven -- which includes three kids, a 1-year-old granddaughter and their son's fiancee -- lost their medical coverage. Their income dropped, while their monthly health care costs soared from about $165 to about $480. Their $1,300 monthly mortgage bill went unpaid.
In November 2008, a little more than a year after they got sick, a sheriff's deputy knocked on the Housers' front door and told them it was time to leave.
"We never thought we'd be homeless," Houser says, as her granddaughter, Marleigh, toddles around the kitchen at the family's small rental home, a few miles from where they used to live.
They camped out at a Holiday Inn Express for two weeks, refusing to split their kids up among relatives and friends' homes. The couple borrowed money from friends to get by and found this house two weeks later. Houser says they were determined to stay in the same town so that Chris, 16, and Mary, 14, would not be uprooted from high school.
"That was a prerequisite for the kids and Eric and I," she says. "That as long as we're all together we'll be OK."
She coughs and takes a sip of orange juice. She has been in and out of the hospital in recent weeks for radiation treatments.
"We don't have a lot, but what we do have we own," she says. "We don't even have a credit card. And we weren't living beyond our means. It's just something that happened."
The family is slowly moving forward, trying to rebuild the lives they once had. Eric Houser works from home for an electronics manufacturer and has regained medical benefits he lost last year. And the couple is currently mulling an option to purchase the rental house.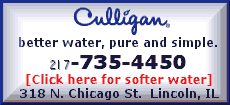 Their eldest son, 19-year-old Alex, recently landed a full-time job, and his fiancee plans to enroll in Oberlin College in the spring. Both gave up their original plans to attend college when Marleigh was born.
But beneath the calm surface, Houser is uneasy.
"I'm still sick," she says. "Eric's better, but we didn't expect what happened to happen the first time. I can't work right now. I wish I could, but I can't. Is it going to happen again? Do you put your own health at risk to go to work?"
Over the coming months, she will continue to battle cancer, her son will prepare to graduate from high school and -- if Houser has her way -- the bills will be paid on time. For now, they are focused on simply staying together -- under one roof.
___
Finding angels
MIAMI -- Laura Melendez holds dear the few "angels" who've guided her along the road out of foreclosure.
A mother of five boys, Melendez tells a story of a man named Angel who fixed her SUV on the cheap, and a woman named Esperanza -- Spanish for hope -- who hired her at Wal-Mart. There's also a nephew who has given her moral support through trying times, and her rambunctious sons' hungry mouths to motivate her daily.
"You find many people along the way who are like angels, but a lot of people who supposedly are your friends actually put more things in your way to trip you up," she says.
Melendez's path has been full of obstacles.
She and her boyfriend bought a $250,000 home near Homestead, Fla., in April 2007. They were able to pay their $2,600 monthly housing expenses through a combination of their salaries and help from Melendez's mother's Social Security checks.
Melendez says she had her doubts from the start. The interest rate on their mortgage seemed high.
"I like to think things through. Because of the kids, I didn't want to end up where I am now, because it's not easy. I told him, `Be careful.'"
She worked at a shelter for at-risk women, and her boyfriend built boats. They were managing to pay their bills until her boyfriend lost his job. He eventually left her and the five children, returning to their native Puerto Rico in December 2007.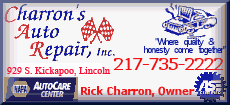 With her boyfriend gone, Melendez, 33, found herself in even more trouble. Her mother got sick and ended up in an assisted living facility, so Melendez lost that financial help. She stopped paying the mortgage, fell behind on her SUV payments, and eventually walked away from the home last fall.
Facing life on the streets, Melendez sent three of her children to live with their father in Puerto Rico. She moved into the house of a friend for three months until he told her to leave Dec. 2, 2008.
Melendez sought refuge at a homeless shelter with her other two children the next day. She lived there for about three weeks until she got a $203-a-month apartment through a government program in late December.
She lost her job at the women's center in January, but she had already secured a part-time job as a cosmetologist at Wal-Mart.
The job is now full time, and she received a healthy tax refund check that has helped her catch up on her bills. She has paid off two cash advance loans and some credit card bills, fixed the brakes on her SUV and signed up for a home phone.
"It's not easy, but thank God," she says. "Until now, God has given me health, and if I have to give my heart for my kids I will. Everything I have done, I've done for them. They are the reason for me to live."